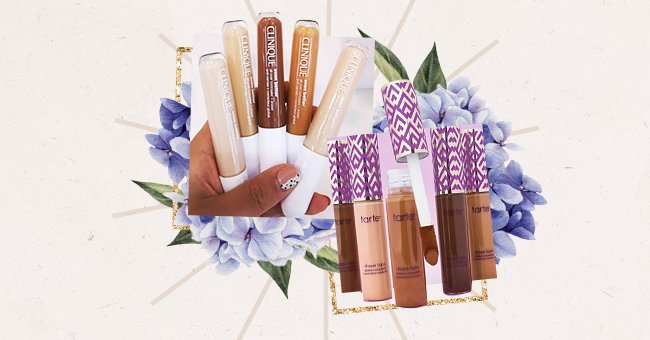 Our Pick: Top 10 Concealers For Under Eye Brightness
Let's get it out the way; there's is not a single thing wrong with having darker circles under your eyes. It's completely normal for many people, and if you chose to brighten up your under eyes, it's 100% prerogative.
Over recent months, an increasing number of people have been going for the natural-face makeup look. With that, "flawless" skin and clear complexions have become the order of the day.
This has caused a rise in wanting to cover up under eyebags to give the appearance of fresh, awake eyes. Here are 10 concealers that get the job done just right:
Trinny London BFF Eye / Serum Concealer
The Trinny London BFF Eye / Serum Concealer works as a concealer with a hydrating formula like a serum. The results are amazing, brightened under eyes.
Tarte Shape Tape Concealer
Then, of course, there's this cult-status concealer from Tarte. It's a big favorite among beauty enthusiasts for a good reason. This concealer provides decent coverage to not only brighten under eyes but to conceal marks and other dark areas on the skin.
Neutrogena Healthy Skin Radiant Cream Concealer
Neutrogena's cream concealer not only does its job to conceal but it's also infused with good-for-skin ingredients like vitamin E.
Becca Aqua Luminous Perfecting Concealer
This is a great option for people with acne-prone skin who also want a blur effect from their concealer to reduce the appearance of pores. While Becca had announced that they would close later this year, fans of the bran can still get their hand on this and other favorites before it's too late.
Laura Mercier Secret Camouflage Concealer Duo
The dual-ended wand from Laura Mercier works to correct and perfect the tone on one side while the other end of the wand works to conceal for a perfect finish.
Urban Decay Naked Skin Weightless Complete Coverage Concealer
Because Urban Decay's complete coverage concealer has the neutralizing formula, it's the ideal option for covering up the slight under-eye shadows and redness.
Clinique Even Better All-Over Concealer + Eraser
Don't let the fact that this concealer is lightweight fool you into thinking you won't get that full coverage. It immediately highlights and blurs the undereye are for a flawless finish.
YSL Touche Eclat
YSL's illuminating concealer is another beloved go-to product for beauty lovers. The illuminating formula is specifically good for brightening up those shadowy under eyes and give them a subtle natural-looking glow.
Christian Dior Fix It 2-in-1 Prime and Conceal
Dior's primer and concealer provide amazing, long-lasting results because it does both jobs in one handy product. Perfect for an on-the-go look.
bareMinerals Multi-Tasking Concealer Broad Spectrum SPF 20
Everyone's got the preferences, and if you're one for powder over liquid, especially with the summer months coming in, this weightless concealer blends smoothly and seamlessly into the skin while also protecting from harmful UV rays.