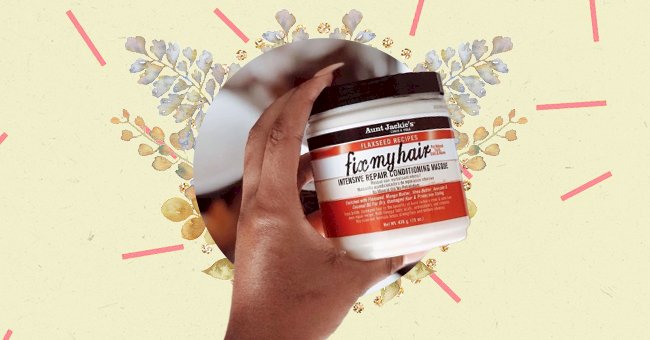 Our Pick: Top 10 Deep Conditioners For Natural Hair
If you've got curly, coily, thick, or damaged hair, you might already know the importance of moisture for hair growth and the overall health of your hair.
If you want to grow your hair to be healthy and strong, moisture is non-negotiable. Adding a deep condition after washing your hair and periodically in between washes can help your hair thrive.
A good deep conditioner can help manage hair and improve elasticity and improve the overall look, feel, and texture. Here's our pick of the top deep conditioners to get deliciously soft, smooth hair:
Design Essentials Natural Almond & Avocado Wash Day Deep Moisture Masque
When it comes to deep penetrating and intense moisture, the Deep Moisture Masque is one to live up to its name. It's the perfect addition to wash day and in-between wash day moisture.
Aunt Jackie's Intensive Repair Conditioning Masque
Though the smell might be a little overpowering, this conditioner is quite effective. The formula is enriched with flaxseed, shea butter, and avocado oil to tackle dry and damaged hair.
Camille Rose Naturals Algae Renew Deep Conditioner
This is another popular choice among curly-haired flok worth trying. The deep conditioner is infused with cocoa and mango butter to stimulate hair growth and promote softer hair.
Olaplex No. 5 Bond Maintenance™ Conditioner
Olaplex has gained a reputation for itself as a go-to brand to address damaged hair. This conditioner helps repair damaged hair and helps fight breakage, and strengthens it by re-linking broken bonds in the strand.
TGIN Honey Miracle Hair Mask
What you put in your hair is important because it will be absorbed into your, the hydrating olive oil and jojoba oil reduce breakage.
Mielle Organics Babassu Oil Mint Deep Conditioner
The Babassu Oil Mint Deep Conditioner works especially well for low-porosity hair to penetrate the strand and provide deep moisture.
Carol's Daughter Almond Milk Daily Damage Repair Ultra-Nourishing Hair Mask
This hair mask helps repair damaged hair with almond milk and aloe butter, and shea oil. This deep conditioner is perfect for all curl types, from 4c coils to 1c waves.
Curls Blueberry Bliss Reparative Hair Mask
This deep conditioner for curly hair is made with organic blueberry extract. It provides intensive repair to hair damage and helps to promote growth.
SheaMoisture Purple Rice Water Strength & Color Care Masque
The formula works well for dry hair. The star ingredients, Jamaican black castor oil, and organic shea butter help restore moisture and make the hair more manageable.
Briogeo Don't Despair Repair Deep Conditioning Mask
The ingredients include algae extract to enhance the hair's natural moisture and hydrate dry strands. It also helps to prevent future damage.