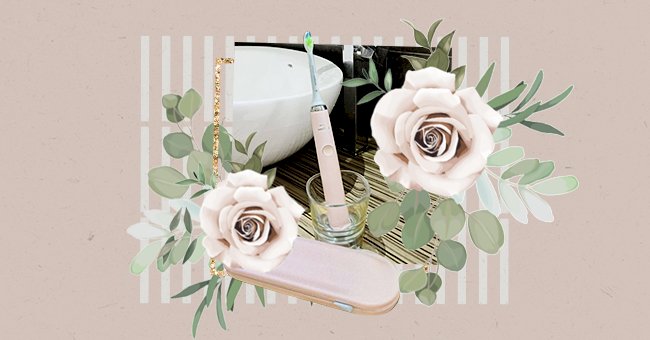 Our Pick: Top 10 Electric Toothbrushes Of 2021
Recent studies have shown that electric toothbrushes are more effective at removing plaque and your oral health in the long-term.
Electric toothbrushes are getting so much smarter in recent years. And independent studies have proven that all types, whether oscillating, rotating or vibrating, were better at removing plaque and gingivitis.
Additionally, toothbrush companies have introduced a myriad of smart features like timers and app-connected feedback. So once you're ready to make the switch to electric, you have many options to choose from, and here are some of the best:
Philips Sonicare ProtectiveClean 4100 Rechargeable Toothbrush
This toothbrush comes highly rated by reviewers on Amazon. It has a pressure sensor that can tell you when you're brushing too hard.
Oral-B White Pro 1000 Power Rechargeable Electric Toothbrush
This is a powerful oscillating toothbrush and another highly rated brush by reviewers. The deep cleaning action promises to remove up to three-hundred percent more plaque than a manual brush.
Philips Sonicare DiamondClean Smart
This snazzy brush has various settings like Clean mode and Deep Clean+ mode. Additionally, if you have a particular dental concern, the brush has different detachable heads to address plaque control or gum care.
Philips Sonicare ExpertClean 7300
If you're constantly on the move, you'll probably want a brush that has a batter life that won't disapoint you. This has a battery life of up to fourteen days with an indicator to let you know when to charge.
Oral-B 9600 Electric Toothbrush
For those who like to keep up with all the statistics and have more than just a clue of what's going on in their mouth. It comes with a phone stand so that you can get real-time updates while you brush.
Philips Sonicare DiamondClean Smart 9500 Rechargeable Electric Toothbrush
More expensive, in this case, doesn't necessarily mean better, but if you're one for the creature comforts, you're getting those extra bells and whistles with this brush.
Philips Sonicare FlexCare Platinum Connected
This brush has a few nice-to-have features, including a sanitizing UV light to help fight bad breath and growing bacteria in the mouth.
Quip Electric Toothbrush Set
Firstly, how chic is the design of this? Quip has some great brushes geared towards children, first-time powered toothbrush users, and the more experienced. Most of their brushes have Bluetooth connectivity, but what's great about the brand is that it offers a subscription because, let's face it, many of us play a little fast and loose with the "change your brush (or head) every three months" rule.
Pro-Sys VarioSonic Electric Toothbrush
This is a versatile brush, approved by the American Dental Association. It comes with five different heads that address different concerns.
Goby Gold Electric Toothbrush
Many electric toothbrushes can feel bulky, especially if you're new to the powered brush game. This, however, fits well in hand and is beginner-friendly.