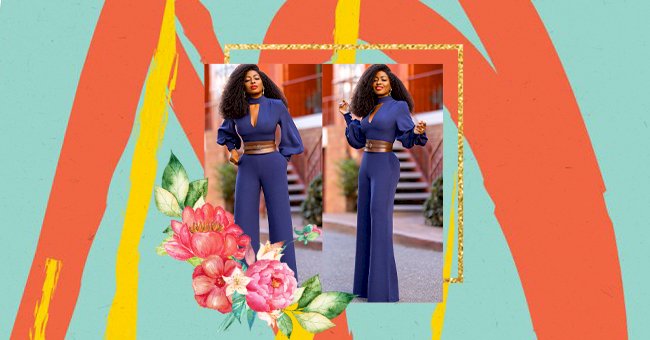 Our Pick: Top 10 Fashion Influencers Over 40
Older women are finally feeling liberated enough to make a stand and go against what is deemed by society as age-appropriate. They are taking the chance to embrace a more care-free approach to what they wear, and they are calling on the help of social media, and more specifically, Instagram, to do it.
Today, women over forty are even more beautiful because they care more and have more awareness. However, she buys clothes, applies creams, plays sports; in short, she invests a lot in herself.
This group of fashion influencers over forty are proving that social media isn't just for millennials and fashion has no age limit. Also, they are consistently delivering top-notch style takes on their Instagram pages.
1. Grece Ghanem
Residing in Montréal, Canada, after emigrating from Lebanon, Grece Ghanem is a personal trainer with a flair for fashion And; it's a passion that spans back to her early years.
Grece credits her grandmother for initiating her curiosity for fashion as she used to love dressing up in her clothes and trying on her accessories and jewelry. After a bit of encouragement from her daughter, Grece started sharing how she styles herself, and she has gone on to inspire the masses.
2. Folake Kuye-Huntoon
Folake Kuye Huntoon, one of the most famous fashion bloggers of our time, is the woman behind the renowned Style Pantry. StylePantry is a website that caters to fashion, beauty, art, and design. Also, the mother of three loves colors and knows what suits her body type.
Born in Bronx, NY, the Nigerian fashionista has been designing eye-catching pieces for more than ten years, designing and styling celebrities for award shows, editorials, commercials, and films.
3. Lyn Slater
Lyn Slater is the blogger who chose to call herself Accidental Icon (and there is a reason). A Social Welfare teacher at Fordham University with a passion for fashion and officially fashion influencers by four, she was photographed outside a New York Fashion Week show by chance.
In addition to the silver hair, her trademarks are the white shirt, the graphic prints, the oversized earrings, and the sculptural jewels that look like works of art.
4. Melanie Kobayashi
If Melanie Kobayashi, Canadian from Bag and a Beret, could give up everything but not her rebel rock (ageless) style with the explicit intention of not conforming to the image expected of a woman over fifty.
For Melanie, her style is not just personal. Sometimes it can be an exhilarating jumping-off point to critique or champion our times as well. Also, on her page, she plays between the lines with style, drawing heavily on humor and art.
5. Diane Capozzi
Seemingly ageless. Incredibly chic. Ridiculously fit. Diane stormed onto the platform with the confidence of someone that has been doing it for years. Also, her exquisite sense of style is enviable among fashionistas everywhere.
With a keen eye for creating fashionable and completely wearable outfits, Diane pairs garments together that are completely wearable day-to-day and easily replicable. However, this is something that will only work to her advantage as she continues to climb her way up the social media ladder.
6. Michelle Tyler
Some of Michelle Tyler's Instagram snaps fall nothing short of the images seen on the pages of Vogue or any other fashion publication for that matter. Also, she knows how to showcase her innate flair for fashion, makeup, and beauty.
Rather than buying items that are worn once and never see the light of day again, Michelle understands the need for quality items that can be re-styled again and again. So, that's exactly what she relays on her Instagram feed.
7. Kat Farmer
Kat Farmer expresses her love of classic modern fashion and her passion for throwing in a few staple pieces such as biker jackets, heels, leopard print, and just a touch of leather, and the result is a wardrobe to die for.
By providing daily outfit inspiration, Kat has become a significant influence on social media and fashion. Today she has an impressive number of followers and is continuing to receive recognition from the fashion world.
8. Judith Boyd
Judith Boyd of Style Crone pushes the boundaries when it comes to the stereotypes of aging and fashion. Inspired by diversity and individuality, she channels this through her unique style and fantastic headwear.
She dresses for herself and her pleasure. Also, for her, fashion is a form of self-expression and art and comes from her creative center.
9. Evelyn Irvin
Evelyn created Fashionista Over 40 as a way to showcase her lively ensembles and share style ideas with other women entering their prime. However, for Evelyn, confidence has accompanied age.
She grew up in the Bronx and spent her late teens and early twenties living in Puerto Rico. Formerly a stay-at-home mom, Evelyn is now a grandmother with an eye for bold colors, tall heels, and striking jewelry.
10. Arlinda McIntosh
Fashion Designer and Stylist Arlinda McIntosh is best known as the creative force behind Sofistafunk, a boutique design house known mainly for its voluminous, picturesque, and whimsical skirt collections.
However, Arlinda goes beyond fashion, building a supportive community for women to collaborate, twirl and create. At her age, Arlinda is an Instagram 'It' girl and an inspiration for women of a certain age.