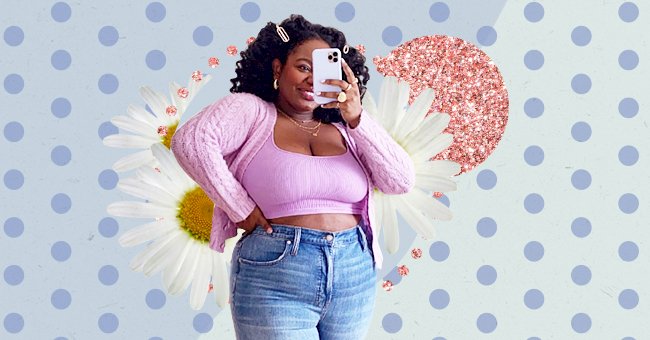 Our Pick: Top 10 High Waisted Jeans For Curvy Girls
Curvy girls get the short end of the stick sometimes. Many clothing companies will promise a good curvy girl fit and then nothing. The waist cinches you in like a damsel from a period film as it suffocates your stomach. Moreover, the hips are starch; thus, the list goes on.
Well, we hate it. Everyone deserves to feel happy and comfortable in their jeans. Therefore, we shall be forever indebted to high waist jeans. It should be noted that the trendy jean can be an offender of the sins listed above.
However, we have compiled for you a sweet list of curvy girl-approved high waist jeans. We are talking about, comfortable fit, a breathable waist, and hip ease so good, you might just want to live in your jeans. Scroll for our top ten high-waisted jeans for curvy girls.
Everlane Original Cheeky Jean
Get your life in these highly reviewed pairs. Why? They managed to hit the perfect jean combo's holy grail - flattering, stylish, and comfortable. Furthermore, numerous reviews praise the jean for accomodating all body types. To this, we say yes, again and again.
Levi's Mom Jeans
Levi's is that girl. The brand has been coming through in the jean department, delivering hit after hit for so long it's impossible to imagine a world without Levi jeans. If you are a taller, curvy girl, get these mom jeans, your butt will thank you.
Madewell Petite Perfect Vintage Jean
We are not leaving our petite ladies behind. These pair of high-waisted mom jeans are structured for great movement. They are also stretchy so, please eat your fill- without unbuttoning. It's that comfortable.
Vibrant Bell Bottom High-Waist Jeans
We think of flares like the dressier big sister of everyday jeans. Own a pair from Vibrant. The flare is so great for curvy girls, as well as a welcome change from your usual fare of blue skinny jeans. Pair with a high heel and blouse for an It Girl look.
Good American Always Fits
Good American can sell us anything. The company hails from Khloe Kardashian's mind, and we know if a Kardashian's attached, your body is in for a treat. These quality jeans are made in a one-size-fits-four range to allow for normal body fluctuations. Sold!
Rag and Bone High-Rise Ankle Skinny
Rag and Bone are quality and boast a great fit with the rest of their collections; thus, you can trust their jeans. Their high-rise ankle-length skinnies are perfect for curvy girls as they are made to stretch. The overall result will flatter your curves to a tee.
ASOS DESIGN High Rise Stretch Slim High-Waist Jeans,
These high-rise stretch jeans are a curvy girl's dreams come true. Anything with stretch in the title is a quick sell for us. It tells us we can bend, dance, and swap our sweatpants for this affordable option.
Free People Maggie Straight Jean
Look at the detailing on this beauty! These boyfriend jeans are a must-have for they offer a relaxed fitting. Turn up the heat by styling them with a bodysuit to balance the wide fit. Moreover, slip on some heels to dress up your outfit.
Good American Good Waist
Okay, we'll stop with the Good American, but they are just that good. These jeans already have the added benefit of being high waist, meaning the waist will be cinched. However, their size options are so inclusive your waist will look fabulous no matter your size.
Agolde Criss Cross Upsized Jean
These pricey pairs are worth it. The unique criss-cross design is just one of the many reasons to praise these jeans. Reviewers say they have worn these comfortable pairs all through quarantine. With that alone, we we're sold.