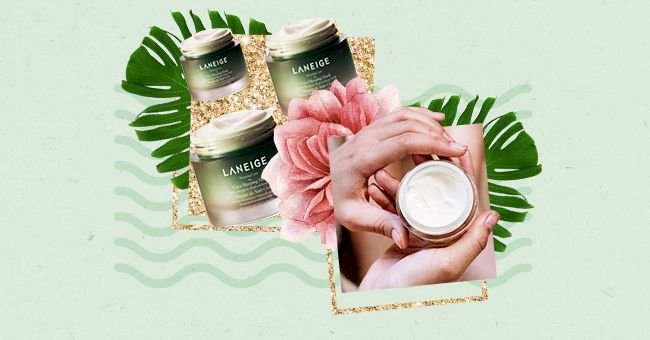 Our Pick: Top 10 K-Beauty Masks
K-Beauty is a recent revolution that has positively upset the skincare and beauty industry. Little by little, K-beauty is changing our relationship with our daily beauty routine. From fabric masks to overnight masks and snail oils, these are just the beginning!
In culture, masks are an essential element even before they became a thing in Korean cosmetics. They have been used since ancient times in theatrical representations to express political and religious dissent without exposing themselves. Also, they accompanied warlike rituals, as well as funeral and shamanic ceremonies.
The Korean facial masks, which constitute an essential element of the Korean beauty routine, are a fun, fast, cheap, and effective way to incorporate masks into our beauty routines. There are various types of Korean Beauty Masks, and we have our top picks for the moment.
1. Hera Hyaluronic Mask
This micro-fine mask contains highly concentrated hyaluronic acid providing moisture, elasticity, and a hydro-radiant effect on the skin. After using the mask, your face will feel plump and glow.
Before use, use a toner to smoothen the skin at night and remove the pouch sheet mask. Place the mask on your face and gently press it to keep it in place. Remove after about ten to twenty minutes and lightly pat the skin upward with both hands to help it absorb the remaining essence.
2. Mediheal N.M.F Intensive Hydrating Mask
The Intensive Hydrating collection was created as the ultimate answer for dry skin: Natural Moisturizing Factor (NMF). NMF is said to be the body's perfect moisturizer. NMF is naturally produced by our skin to keep it hydrated. It's an essential layer of ingredients that attract and seal in water, organic humectants, lipids, amino acids, sugars, minerals, peptides, and more.
When your NMF is intact, your skin is soft and supple. When it gets depleted, your skin gets flaky, rough, and worn out. This mask is used as a superpowered recipe to replenish hydration. By moisturizing your skin with the ingredients it naturally recognizes (like hyaluronic acid, amino acids, and water-binding sugars), this mask instantly takes your skin from parched to glowingly gorgeous.
3. Dr. Jart+ Cryo Rubber Mask Cool Duo
The masks are inspired by cryotherapy and contain active ingredients designed to soothe and hydrate the skin. The Cryo Rubber with Moisturizing Hyaluronic Acid works to boost moisture retention in the skin, and Cryo Rubber with Soothing Allantoin helps protect the skin against external irritants.
When they are used together, the skin is calmer and more supple. Both masks offer intensive ingredient absorption into the skin for maximum skincare benefits. They provide a cooling sensation on the skin while lowering the skin temperature by approximately twelve degrees Fahrenheit after thirty to forty minutes of using the mask. This mask is for all skin types but ideal for dry, very dry, and sensitive skin.
4. Laneige Hypoallergenic Cica Sleeping Mask
Cica Sleeping Mask is formulated with Laneige's proprietary Forest Yeast extract that is more effective than madecassoside from tiger grass. The mask is strongly recommended for sensitive and dry skin that needs soothing moisture overnight.
After moisturizer, apply evenly to the face as the last step in your nighttime routine. Leave on overnight and rinse off in the morning. Use one to two times per week.
5. Sulwhasoo First Care Activating Sheet Mask
This is an intensive, glow-boosting sheet mask that hydrates dry skin with antioxidant-rich green tea, soothing honey, and the brand's signature Korean herbal blend called JAUM Balancing Complex™. Upon application, it replenishes moisture, soothes, and plumps, leaving skin soft and glowy in minutes.
Once or twice a week, use as the first step after cleansing. Apply the mask onto your face and leave it on for ten to twenty minutes. Remove the mask and gently pat the excess serum onto the skin for full absorption. Proceed with your regular skincare regimen.
6. Peach & Lily Super Reboot Resurfacing Mask
Give your skin a total reboot with the Super Reboot Resurfacing Mask! The results? Dramatically smoother texture with a drastically minimized appearance of fine lines and wrinkles.
The mask is a deep-dive exfoliator that effectively and gently resurfaces and retextures skin. It contains ten percent glycolic acid and zero point five percent salicylic acid. It is also suitable for all skin types.
7. Hanskin Real Complexion Hyaluronic Moisture Mask
Revitalize dull, dry skin with this four-in-one sheet mask. It moisturizes, brightens, soothes, and leaves skin glowing with ingredients like hyaluronic acid, French rose water, strawberry, and raspberry extracts.
After your cleansing and toning routine, apply the mask evenly over the face. Remove the mask after ten to twenty minutes and gently pat any remaining essence into the skin.
8. Dr. Jart+ Skincare Cicapair Tiger Grass Sleepair Intensive Mask
With an ointment-like cream texture, this anti-blemish, intensive anti-inflammatory mask does justice at moisturizing the skin. The mask has an innovative, exclusive, and patented ingredient of the brand, the Jartbiome, a microorganism that helps to restore the skin's microbiome.
Furthermore, the infusion of tiger grass helps to calm redness and soothe irritation for sensitive skin. It combats dryness, irritation, and uneven texture, thereby leaving you with skin.
9. Watermelon Glow Sleeping Mask
This mask, just like its name, contains watermelons, hyaluronic acid, and AHAs, which hydrate, exfoliate, and refine your pores all at once. It is perfect for all skin types and takes care of acne, dullness, dark spots, and anti-aging.
The product dries up pretty quickly and does not rub off on your pillow. It works without overloading the skin, and by morning the product has all sunk in. However, the miracle of this product made it a best seller when it first launched.
10. Laniege Water Sleeping Mask
Laneige's mask has a gel-like texture to it, but it does not feel sticky or tacky. Also, the moisture packed in it recharges and deeply hydrates your skin as you sleep, and even on days when you don't sleep for long, your face never looks tired.
The mask should be used two or three times a week or as your skin requires and should be the last skincare routine for the night. Thereafter, rinse off with warm water when you wake up and say goodbye to dehydrated skin.