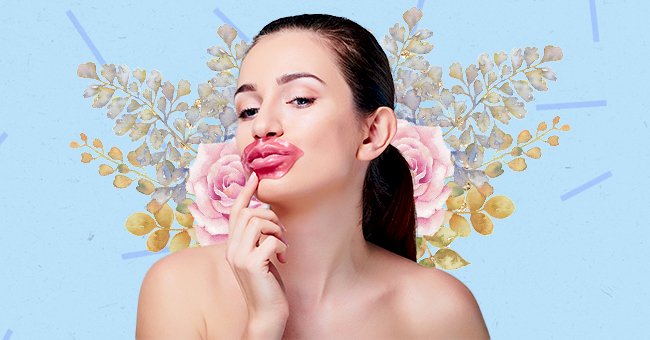 Our Pick: Top 10 Lip Masks To Get Softer Lips
As much as we take care of the skin on our faces, we shouldn't neglect our lips. Your lips are easily affected by the weather, and you don't want to walk around with chapped and dry lips!
Skincare has become about keeping your skin nice and hydrated! Even if you don't go anywhere without your lip balm, your lips might be needing something extra to keep them soft and plump!
You shouldn't throw away your lip balm for the lip mask, but using them together can keep your peckers moisturized and soft. Here are ten great lip masks to consider for softer lips.
1. Laneige Lip Sleeping Mask
Possibly one of the best sleeping masks out there at the moment! It's glides on your skin easily and doesn't leave your lips tacky. Find it on Amazon for $14,75.
2. Tatcha Kissu Lip Mask
Tatcha has some great skincare; at the top of the list is their Kissu lip mask that comes with a spatula for easy application. Moisturize your lips like royalty for $28 on Amazon.
3. Florence by Mills Hit Snooze Lip Mask
Now it might look like a lip balm you had as a kid, but this is actually a textured mask that will get your lips hydrated in no time. Their oily lip mask is unavailable on Amazon right now, so you know how great it is!
4. Burt's Bees Overnight Intensive Lip Treatment
If you love their lip balm, then you're going to love their $8,97 overnight treatment. There's ceramide in there to keep your lips hydrated throughout the night, don't be afraid when you feel the peppermint tingle!
5. Sara Happ The Sweet Clay Lip Mask
Sometimes your lips just lose their luster and need some reviving! The clay in this lip mask will leave your lips soft and clarified. Find it on Amazon for $29.
6. KNC Beauty Kiss My Lips Collagen-Infused Lip Mask
Not only can you use these masks to shut someone's pie hole, but they also keep your lips hydrated! They're also fast-acting and hydrates your lips with rose flower oil, balance your skin with cherry extract, and plumps it with some collagen!
7. skyn ICELAND Plumping Lip Gels
To add some plump to your pout, put some of the plumping lip gel onto your lips before your makeup for just 10-minutes. It might be an easy hack for getting the perfect pout for $28 instead of fillers!
8. Patchology Flashpatch Hydrating Lip Gels
Sometimes you just need some hydration in as little as five minutes so your lips can be kissable enough for that last-minute date! They keep your lips hydrated and also offer you some anti-aging benefits, all for only $15 on Amazon.
9. Bite Beauty Agave Lip Masks
For someone who needs hydration on the go, this agave lip mask is tinted! Yes, it looks like a gloss, but it's definitely a lip mask! It's also vegan, so grab it on Amazon for $36,34 before it gets sold!
10. Aquaphor Lip Repair
If you're looking for something that has stood the test of time, then Aquaphor is the way. It keeps your lips hydrated without the fruity and floral scents, and it's super easy on the pocket at just $3,74 on Amazon!
Your lips won't be caught chapped and dry if you have at least one of these in your bathroom! With lips so soft, you'll always be ready for a kiss, so pucker up!