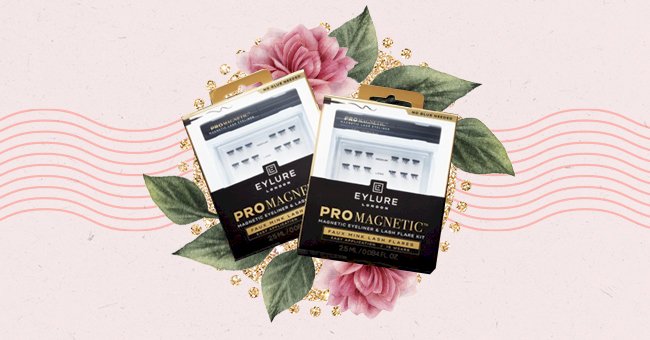 Our Pick: Top 10 Magnetic Lashes Worth Trying If You Hate Lash Glue
Magnetic lashes are an excellent solution for those who want an intense look without much effort. They are applied on natural lashes without the aid of the classic glue for false eyelashes, thanks to small magnets.
Like all false eyelashes, these wispy lash textures can have different designs that reproduce various effects, from the most natural and linear to the thickest and most extravagant. In addition, the lengths and curves create other variables to choose from and apply to your eye according to the taste and desired effect.
If you are ready to join the magnetic lashes trend, these are some of the magnetic lashes worth trying. It is essential to choose the right pair for your type of eye.
1. Ardell Magnetic Gel Liner
Absolute novelty on the market, false eyelashes adheres to a unique magnetic eyeliner. In this way, the false eyelashes weigh less than the natural ones for neat and comfortable makeup.
2. Eylure ProMagnetic Lash Kit Faux Mink Flares
These come in small lash flares to customize your look. Because they come in small lash flares, you can build up your look the way you want and reuse the lashes up to fifteen times.
3. KISS Magnetic Eyeliner & Lash Kit
Are you looking to achieve lash gorgeousness? The KISS brand claims to have perfected magnetic makeup to a whole new level. They promise five double-strength magnets on each lash and smaller magnets for a discreet yet comfortable fit.
4. Moxie Lash Swaggy Lash
This is a silk lash with varying lash lengths for silky fullness with curl. The 3D layers will make you want to pop your own collar. The material used mimics the fluffiness and feel of mink.
5. Lola's Lashes Amber Magnetic Eyelashes
Lola's lashes are bold and striking lashes that offer to give full flutter and length with a softer, wispy finish. The brand promises that the amber will provide an instant oomph to your look that will also stay on all day.
6. Glamnetic Brown Magnetic Lashes
If you are looking for lashes that will hold up for up to ten hours in a day, then Glamnetic has got you covered. Each set is reusable for up to a month if worn every day. However, how well you care for your magnetic lashes determines how long you can reuse them.
7. LaFabs Premium Magnetic Eyelash Set
LaFabs Magnetic Eyelashes are easy to apply. However, each lash must be in its correct position on the applicator to be correctly used. These magnetic eyelashes can be reused over 300 times and take approximately ten seconds to wear.
8. Lola Lashes First Date Lashes
This is the lash you want on your eyes when you are going on a first date, just as the name implies. It adds a flirty yet subtle length to your lashes while still looking effortless.
9. LashLiner Magnetic Eyeliner & Lash System
Do you like them big or little? Luckily with the LashLiner Magnetic set, the brand has promised that you never really have to choose! In addition, the magnetic liner comes in black, dark brown, and grey!
10. Eylure ProMagnetic Magnetic Eyeliner & Lash System
The mink-effect fibers of the Eyelure ProMagnetic lashes create a gorgeously soft and luxurious look. In addition, the lashes adhere directly onto your eyeliner and so have no need for glue or even a twin set.