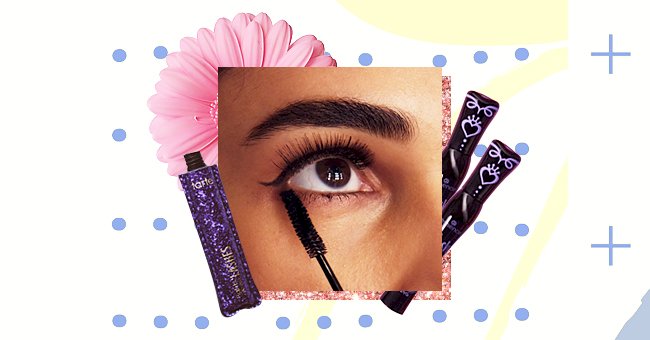 Our Pick: Top 10 Mascaras Of 2020
You may not want to go the nine yards - beat and all, but you do want to add a bit of a pop to your eyes. Here's our pick of this year's best mascaras.
The pandemic has changed a lot of beauty routines from full-faced beats to more natural looks. And while we are all going for minimalism, another primary focus has been the eyes since masks cover pretty much everything under that.
But if you're not feeling like falsies on a particular day, you might want to apply some mascara that will add that extra va-va-voom to your eyes. Here's our list of some of our favorites of this year. They may make you forget about extensions for a hot second.
Anastasia Beverly Hills Lash Brag Mascara
Price: $25
This bomb mascara over here made it onto Vogue's mascaras of 2020 that are better than falsies and understandably so. The wand has an hourglass-shaped brush that separates each lash. The result? Dramatic, bold, and voluminous eyelashes.
Chanel Inimitable Intense Mascara
Price: $37.53
Of course, this blogger favorite would make the list. Chanel Inimitable Intense is ideal for super long and voluminous lashes sans clumps.
Tarte Maneater
Price: $23
This waterproof mascara finds & flutters every lash! Get massive volume, length, and curl that'll make eyes appear lifted with one coat. The ingredients include jojoba and carnauba wax.
Diorshow Pump 'N' Volume
Price: $37.53
A great mascara for achieving a false lash effect. If you're looking for the appearance of fake lashes without faffing around with glues and all, this Dior mascara creates dramatically long lashes made for fluttering.
L'Oréal Paris Bambi Waterproof
Price: $7.98
The instant eye-opening result with this mascara that volumizes and curls lash by lash. The black velvety waterproof mascara formula for smooth, elongated lashes removes easily with waterproof makeup remover.
Bobbi Brown Smokey Eye Mascara
Price: $33.20
Get gorgeously smoky lashes; this ultra-black Bobbi Brown Smokey Eye Mascara has been formulated especially for wearing with smoky eye looks. Give your lashes a curl your lashes before applying – the Smokey Eye Mascara formula holds the lashes in place while adding an intense black.
Essence False Lash Effect Mascara Princess Black,
Price: $4.38
Best budget mascara. You may be fooled by the purse-friendly price tag, don't be. According to Glamour, reviewers have given the product high praise. The unique, conic shape of the fiber brush provides length and volume.
KKW Beauty Mascara
Price: $18
Best animal-friendly vegan mascara. This product promises a long-lasting, ultra-creamy formula that glides smoothly on to your lashes to provide instant definition.
KVD Go Big or Go Home Mascara
Price: $26.56
False lash effect with the benefit of being vegan? We're certainly for it! Plus, Go Big Or Go Home has the signature, custom-designed 'fluff brush' that evenly coats lashes without any clumping or sticking, resulting in mega-thick lashes.