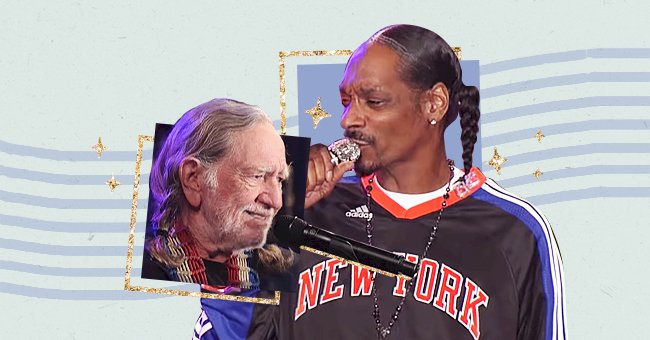 Our Pick: Top 10 Most Random Music Collaborations That Just Work
Music is a universal language that brings people from all walks of life together. It can connect people you'd never imagine in one room, even musicians of different genres.
Music collaborations can make or break your music career, making them a critical decision. Recording artists have to find collaborators who fit their music style, genre, and appeal to their audience.
We all know there are careful considerations taken to bring two artists together, but some don't seem that way. Take a look at ten of the most random music collaborations that are too bizarre not to love.
'Over And Over' by Nelly And Tim McGraw
Nelly walked so Lil Nas X could run with his 2004 collaboration with country sensation Tim McGraw. All 90s kids will remember belting their little hearts out at this classic country and hip hop infusion jam.
'Old Town Road' by Lil Nas X And Billy Ray Cyrus
Lil Nas X took over the music charts with his country rap hit Old Town Road. The then-newcomer enlisted help from one of the biggest country legends to ever do it and made the best country bop we have ever heard.
'High' by Young Thug And Elton John
Young Thug and Elton John both have flamboyant personalities, but not quite in the same way. Although we're not sure how these two paired up, we're not opposed to their extraordinary collaboration at all.
'ME!' by Taylor Swift And Brendon Urie
Panic! At The Disco, frontman Brendon Urie meets pop princess Taylor Swift, and the result is fantastic. The upbeat pop track may not sound like anything you'd expect from the emo kid favorite, but it works.
'FourFiveSeconds' by Rihanna, Kanye West, And Paul McCartney
It's difficult to imagine Sir Paul McCartney and Kanye West sipping tea together, let alone make a song. The pair's collaboration with Rihanna shook Twitter users for an entire day, and Gen Z's discovered the Beatles.
'Love The Way You Lie' By Eminem And Rihanna
Rap stars and RnB singers are an excellent combination for music, but no one expected this dynamic duo. Eminem and Rihanna made one of the biggest pop hits with 'Love The Way You Lie' despite their artistic differences.
'Numb/Encore' By Jay-Z And Linkin Park
Who would've guessed that rock and rap would make such an iconic combination? Jay Z and Linkin Park got way ahead of the curve with their iconic angsty early 2000s collaboration that we never knew we needed.
'Take What You Want' By Post Malone And Ozzy Osbourne
This collaboration started a Twitter storm about Post Malone putting Ozzy Osbourne on the map in 2019. Although we all know that the 'Rockstar' singer didn't give the rockstar fame, he did put him back on the charts.
'Picture' By Sheryl Crow And Kid Rock
This Sheryl Crow and Kid Rock track may be confusing, but it is one of the best karaoke songs to date. Try to visit a karaoke bar for an hour without hearing this song...it's impossible, we know.
'My Medicine' By Snoop Dogg And Willie Nelson
Country icon Willie Nelson probably doesn't frequent the same places as Snoop Dogg, but they both love weed. This unlikely duo linked up to create a song about marijuana, and we can't say we hate it.