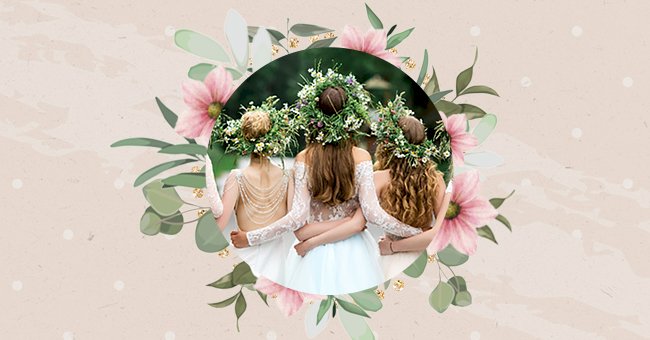 Our Pick: Top 10 Non-Traditional Bridesmaids Dresses For A Summer Wedding
The tradition of bridesmaids has now spread almost all over the world. It is now seen as essential for the success of a wedding. This is why the choice of their dresses is crucial to make the atmosphere of your dream wedding.
The fundamental rule in choosing the bridesmaid dress during summer is to choose pastel colors and not black and white. These are the perfect spring and summer colors and so are ideal for your ladies.
If you wonder if bridesmaids' dresses all have to be the same, the answer is no. This is because not every bridesmaid has a different physique and will look good in the same dress. The advice is to choose models suitable for each one but with the same color.
1. Pastels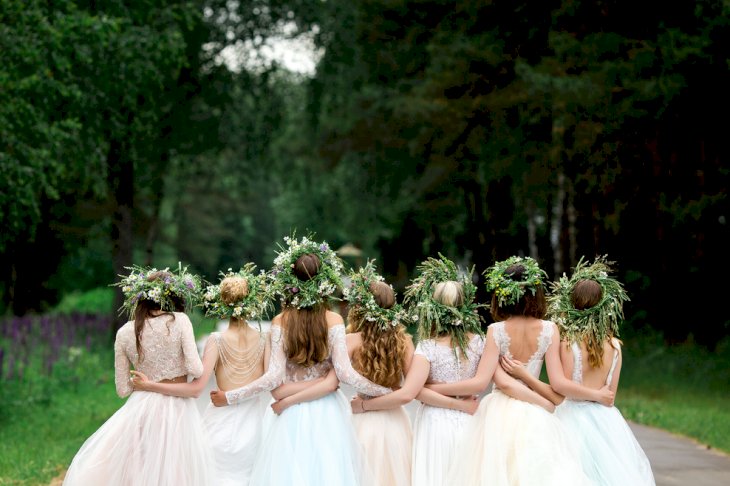 Shutterstock
A classic, proven bridesmaid dress, especially for summer weddings, is to go for pastel colors. You can select colors from nudes, blush pinks, lilacs, and others to exude elegance and grace in your bridal brigade.
Pastel itself is such a feminine hue that the wearer spontaneously brings an air of that subtle charm needed when you need to dress up your best friends.
2. In White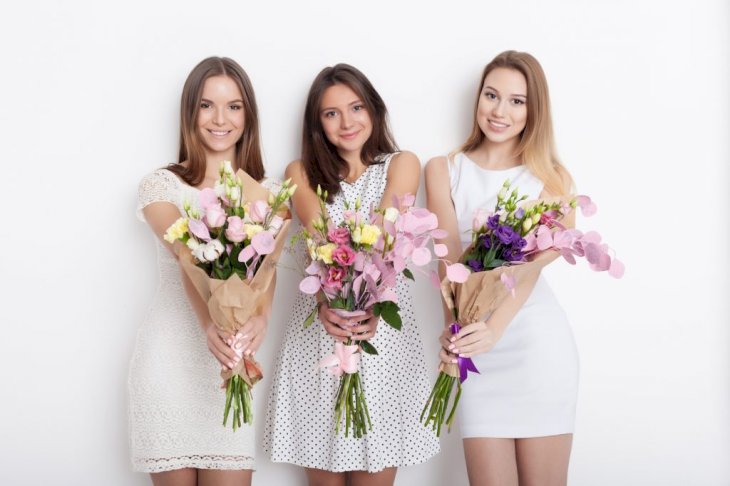 Shutterstock
It is true that white has long been strictly reserved for the queen of the day and that it is a bit of a sacrilege to ignore this rule. But after seeing these photos, you might change your mind because the rendering can be very nice.
And you don't have to choose long dresses that might overshadow you. Other alternatives are possible, so think about it.
3. Blush Shades
Shutterstock
These days, blush shades are so popular that you can see these stunning shades everywhere. When it comes to the blush dress option, the right shade is everything. Be sure to match the skin tone of your bridesmaids when shopping for blush dresses.
4. Mix And Match Infinity Dresses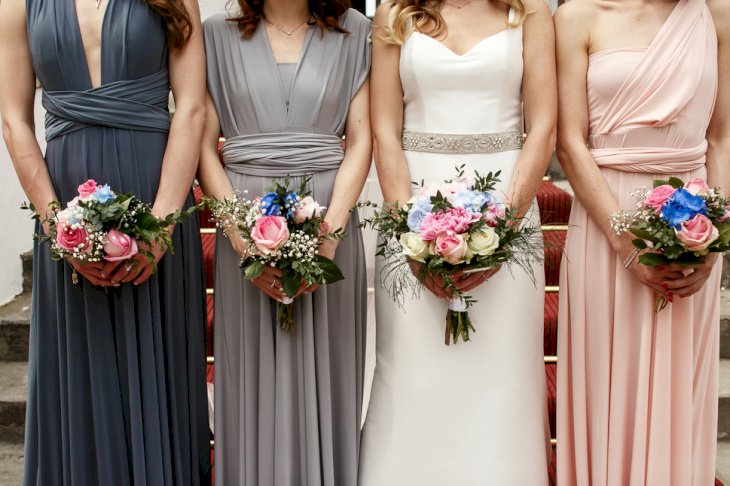 Shutterstock
Mix and match dresses allow your bridesmaids to go off and find their own dresses, and with an infinity dress, they can style it in plenty of ways to give diversity to the team.
5. Crop Tops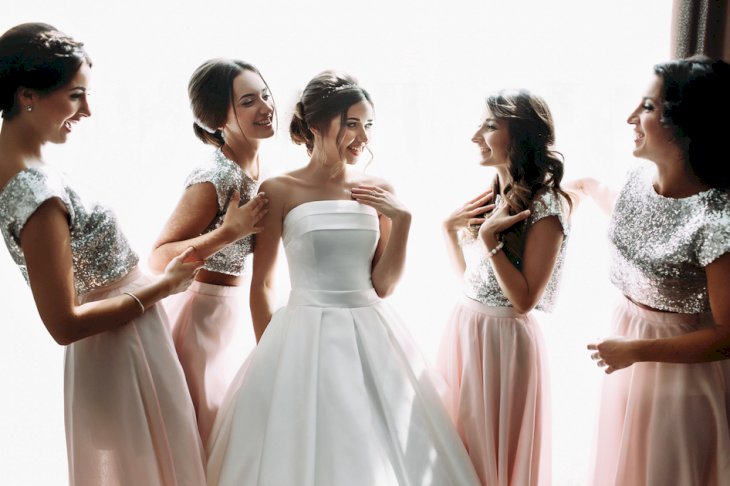 Shutterstock
A crop top and a skirt will surely get your bridesmaids excited, especially if they have the bodies to pull it off. Globally, brides are letting their bridesmaids rock this trend oh-so-well.
6. Cowboy's Boots
Photo by Tai's Captures on Unsplash
Why be regular when you can choose cowboy boots? Let your decoration be based on everything related to the visual aspect of the Old West era, country style, and a rustic wedding ceremony.
7. Ladies In Black
While some perceive black as a color for mourning, black has always been elegant. This is why even the little black dress has been famous for as long as it has been.
8. The Saris
Bollywood-themed weddings always look colorful, and the bridesmaids in their saris are always a sight to behold. Be sure your ladies are comfortable with this choice as it matters a lot.
9. Jumpsuits
Pants have always been chic and practical at the same time. Bridesmaids can get into it too, either as loose pants or as a jumpsuit. We particularly like the jumpsuit, and they can wear them in different ways depending on your girlfriends' preferences and body types.
10. All Suited Up
In the past, groomsmen alone wore suits at weddings, and in recent times, bridesmaids are also getting in on the fun. The ladies are not turning up looking dapper in their suits, and we love every bit of it.