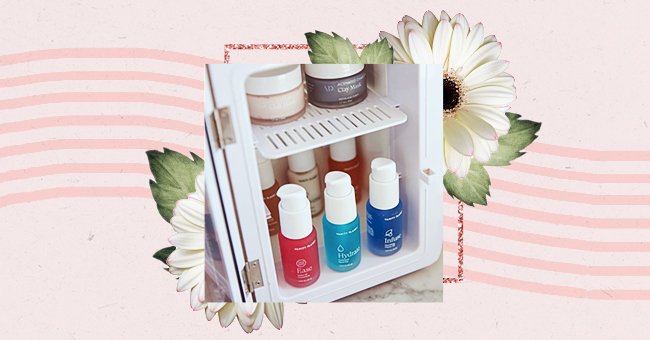 Our Pick: Top 10 Skincare Beauty Fridges To Buy
Skincare spoils will always make your day a lot better, and the more exciting the product, the better. Beauty fridges are one skincare item that needs some investment but is totally worth it.
There are many reasons to get a beauty fridge, and every single one of them matters. Whether it's to make your vanity look a little fancier or store your luxury tools, a beauty fridge is essential for your collection.
Thankfully, there's a beauty fridge available for every type of need one can possibly list. Take a look at our rundown of ten skincare beauty fridges to buy for whatever reason you may need one for below:
AstroAI Mini 4 Litre Fridge
Price: $45.99
The AstroAI mini-fridge is spacious and lightweight, with a holding capacity for six 12 ounce cans. All your favorite beauty items will fit in this fridge perfectly, and you can carry it around with its convenient handle.
Cooluli Mini Beauty Refridgerator
Price: $60
This mini-fridge is perfect for someone who doesn't have plenty of storage space for a beauty product holder. The mini fridge's USB charging port is also an excellent feature for those who are always on the go.
Frigidaire Portable Retro 6-Can Mini Fridge
Price: $99
There is nothing better than finding something that is just as cute as it is functional. This mini-fridge by Frigidaire has the perfect retro aesthetic down to the tee; you won't help but want to share pictures on Instagram.
FaceTory Portable Beauty Fridge with Heat and Cool Capacity
Price: $89.21
This fantastic portable beauty fridge can hold up to 10 liters of products, so you can even store makeup in it. The inside of the fridge has a handy dry erase board so you can write notes on product expiry dates and more.
Uber Appliance UB-XL1 Personal Mini Fridge
Price: $79.99
If you prefer to have a window looking into your mini-fridge, then this Uber Appliance item is your pick. This mini-fridge has enough space for anything from twelve 12 ounce beverages to makeup and lotion.
Chefman Travel Fridge
Price: $39.99
This mini-fridge is fully equipped with a car charger, so the frequent traveler never misses the coolness. The Chefman travel fridge also features a secure latch to keep the products are safe while on the move.
Teami Blends Compact Skincare Fridge
Price: $150
Although this mini-fridge is two times larger than the standard beauty fridge, it's still the perfect size. A reviewer reveals that this fridge is compact enough to fit under a bathroom sink despite its spaciousness.
Flawless Beauty Fridge
Price: $59.99
This tiny beauty fridge is only 8 inches wide, making it suitable to fit just about anywhere in your home. The adorable vintage and rose gold details also make the fridge appealing to look at, which is a big plus.
Vanity Planet Fria
Price: $179.99
The heft price tag for this rose gold masterpiece is justified by its design and functionality. This chic mini-fridge has two removable shelves inside and a display window to show off your luxe items.
The Beauty Spy Mini Fridge
Price: $69.99
This mini fridge covers all of the basic needs you would require from a beauty product cooler. It is also beneficial that this practical mini-refrigerator looks impressive enough to show off on TikTok and Instagram.