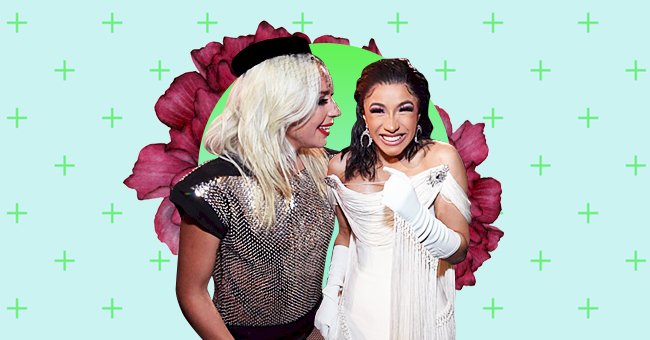 Our Pick: Top 10 Starstruck Celebrity Moments
If 2020 showed us one thing during the lockdown, it's that celebrities are regular people like us. Our favorite stars shared candid moments last year, but the truth they've always been this way.
Meeting a celebrity that you look up to can be an exciting and daunting moment. We have seen several compilation videos of fans screeching and fainting at the sight of some of the biggest Hollywood stars.
These moments of joy are typical amongst us regular people, but stars get starstruck too. Read more to see our favorite moments where celebrities got starstruck by other famous people.
Camila Cabello And Emilia Clarke
There is no better way to greet the queen herself other than taking a knee, even if you are a celebrity. Camila, who watched all of Game Of Thrones in a month, bowed before Emilia to honor her as a true fangirl.
Chris Hemsworth And Brad Pitt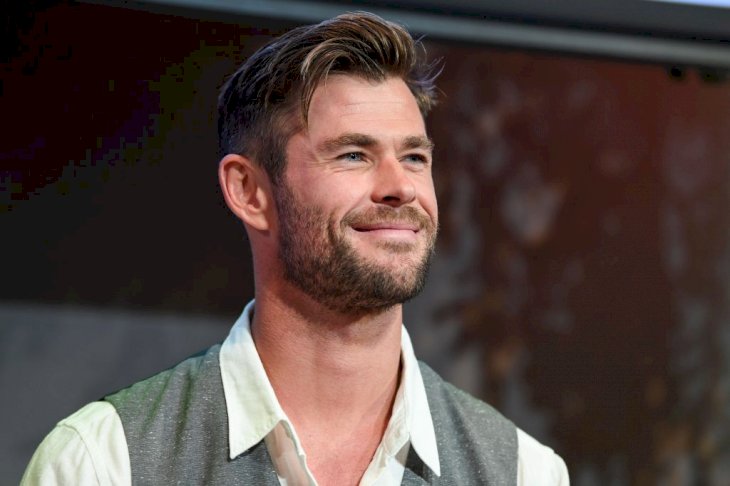 Getty Images
We get it; anyone would get starstruck looking at Brad's dreamy eyes, even Thor himself. Chris recounted his first run-in with Pitt and how he went in for a hug instead of a handshake for a memorable fan moment.
Jennifer Garner And Julie Andrews
You don't get a call from your favorite icons on a random day unless you're Jennifer Garner. Even though the A-lister has earned the honor of a surprise phone call from a star, her reaction was as priceless as they come.
Sophie Turner And Ryan Gosling
Again, completely understandabWe'ree're sure angel's hearts flutter when they see gorgeous Gosling. Sopcouldn'tdn't help but include Ryan in an image of her freaking over him out at an award show.
Millie Bobby Brown And The Kardashians
Millie admitted she was a 'KUWTK' fan "on "The Tonight Show Starring Jimmy Fallon." 'he 'StranThings'ngs' star eagerly went on about her obsession, which caught the attention of the Kardashian sisters.
Emma Stone And The Spice Girls
Every 90s kid knows what it's like to be caught up in the Spice World, and so does Emma Stone. The award-winning actress cried when she received a surprise message from Mel B during a press interview.
Anne Hathaway And Mariah Carey
I'd give my all to have Mariah Carey standing behind me, and I'd probably react just like Anne Hathaway did. Anne told the interviewer that she "as "freaking" out" over the legend being so close to her on the red carpet.
Cardi B And Lady Gaga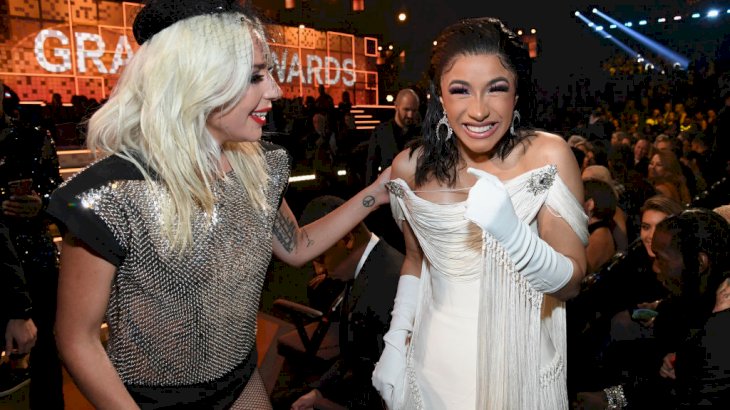 Getty Images
Cardi B met Lady Gaga at the 2019 Grammy awards, and cameras caught the sweet moment. The rapper revealed that her love for Gaga started when she was a teenager in a tweet she wrote in 2016.
"When I was a teenager Lady Gaga changed my life, she inspired me to be myself & be different."

Says Cardi B
Bong Joon Ho, Quentin Tarantino, And Martin Scorcese
Bong Joon Ho is one of the most prolific cinema directors and even has a Best Picture Oscar. Ho even took the opportunity to quote Scorcese during an acceptance speech and made him the star.
Stevie Nicks And David Beckham
The Fleetwood Mac star confessed that she just stood in awe when meeting Beckham for the first time. Stevie may have been paralysedDavid'sid's handsomeness, but she gathered herself in time for a selfie.