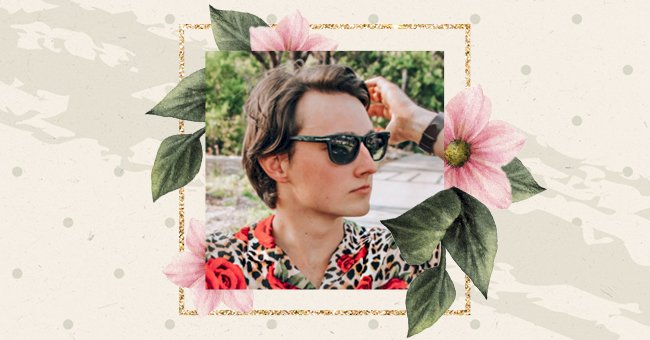 Our Pick: Top 10 Sunglasses Men Should Buy This Summer
The sun is finally shining again, but summer fun becomes real torture when you are driving a car if you don't have sunglasses at hand. So if you want to protect yourself from the blinding summer sun, you should get a pair of suitable glasses and not just cheap ones because cheap sunglasses can be dangerous.
In addition to the lenses, the shape of your new sunglasses plays a significant role in protecting your eyes. The best glasses won't help if the harmful radiation can hit your eyes unhindered by them. So the sunglasses should shield your entire eye.
With summer here, it is, therefore, time to choose a pair of trendy sunglasses for the summer to protect your eyes, but also to be classy and fashionable.
1. Ray-Ban Justin
Ray-Ban sunglasses have been classics, at least since Miami Vice. But, at the same time, the models also impress with their consistently high quality.
The filigree, high-quality glasses, in particular, have many fans all over the world. But, of course, you can't go wrong with the Justin shades either - anyone can actually wear the timeless design.
2. Ray-Ban Aviator
The must-have Aviator Classic sunglasses from the famous Ray-Ban brand offer protection and style at the same time. The slim frame is made of gold-tone metal with plastic tips that keep it in place and not slip.
3. Carrera 235/S
Another classic among sunglasses brands, Carrera, stands out this season with many beautiful models. They all radiate strength and confidence. Best of all, you can find several affordable models just like the 235/S.
4. Loewe Aviators
Do you want to play the traditional card while adding a little touch of fantasy? Then, opt for this pair of Aviator glasses, revised and corrected: its steel frame does not lack character.
5. Gentle Monster Dua PC1
If you are aiming at looking trendy, then this is perfect for you. The choice of oval frames will definitely have you standing out on a hot summer day.
6. Gentle Monster X Marine Serre The Visionizer 1
If you want to wear sunglasses at night, you might as well take the opportunity to really impress everyone with this pair in collaboration with the designer of the moment, Marine Serre.
7. Moscot's Lemtosh
Thanks to the "Custom Made Tints" program, Moscot can customize the frames in its collection with 18 different lens tints (plain or two-tone). So if you're the color-matching type, you know where to go.
8. Ray-Ban Jack
If you hesitate between two great classics: straight lines and round lines. This is the Ray-Ban model for you. The brand successfully mixes the two styles: all in angles on the upper part and all in curves on the lower part.
9. Persol Steve McQueen
An iconic model that pays homage to actor Steve McQueen (who wore them), this frame, classic in its material and lines, folds in two in the middle. Then, in two steps, you can slip it into your shirt pocket in a simple and easy gesture once inside.
10. Dior NeoDior S1U
Here is a different choice for those who love rectangular shapes and colors far from the usual black. But, again, vintage inspiration rubs shoulders with more modern designs, making it easy to see why you can't escape it this year!