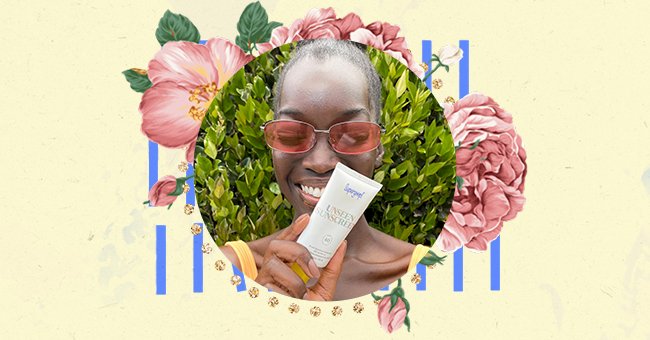 Our Pick: Top 10 Sunscreens To Use This Summer
When it comes to sunscreens, we're spoilt for choice. But the problem with having so many great options is that it gets difficult the one for you.
By now, most of us are privy to the importance of sunscreen to minimize the chances of skin cancer. But also to protect your precious skin from harmful UV rays that might cause damage, fine lines, hyperpigmentation, and wrinkles with time and frequent exposure.
Regardless of how simple or elaborate you might like yours to look, every skincare regimen can benefit from incorporating sunscreen. Here are some of our favorites:
Supergoop! Unseen Sunscreen SPF 40
The Supergoop! Unseen Sunscreen is the bestselling sunscreen from Supergoop! The lightweight, non-greasy formulation creates the ideal base for makeup or to wear alone.
Neutrogena Ultra Sheer Dry-Touch Sunscreen SPF 55
This non-greasy, fast-absorbing sunscreen from Neutrogena will get the job done when you're out and in need of good, sheer protection.
EltaMD UV Elements Tinted Broad-Spectrum SPF 44
Mineral sunscreens are notoriously recommended for sensitive skin but have long had a reputation for leaving a chalky white cast. However, this tinted sunscreen is highly rated for its ability to match the skin, leaving your face feeling hydrated with a touch of coverage to give the complexion a subtle glow.
Blue Lizard Australian Sunscreen, Sensitive SPF 30+
This sunscreen from Blue Lizzard is formulated for sensitive skin since it's free of potentially irritating chemicals, parabens, and fragrances.
Bare Republic Mineral Face SPF 30 Sunscreen Lotion
The Bare Republic Mineral sunscreen lotion is not only cruelty-free, vegan, and fragrance-free, but it's also packed with hydrating ingredients to keep your face moisturized.
Sun Bum Mineral SPF 30 Tinted Sunscreen Face Lotion
If you're living in a humid climate, it might be especially beneficial for you to have a sunscreen that's ultra-lightweight to avoid feeling like you're thickly drenched in product. This sunscreen works well in the heat to stay intact. You could use it as the perfect base for your makeup too.
Cerave Hydrating Mineral Sunscreen SPF 50
On top of the broad-spectrum protection you get from this sunscreen; it's formulated with three ceramides and niacinamide to help promote healthy-looking skin.
Dermalogica Invisible Physical Defense SPF 30
Good news for sensitive skin types prone to redness, this mineral sunscreen is spiked with green tea and soothing mushroom to keep address redness.
Suntique I'm Safe For Sensitive Skin SPF 35
K-Beauty has given us so many bomb beauty products and practices. This sunscreen has skin-soothing ingredients like tiger grass and aloe leaf extracts.
Colorescience Sunforgettable Brush-On Sunscreen SPF 30
The brush-on sunscreen comes in handy for touch-ups during the day when you're wearing makeup. It comes in five shades, ranging from Fair to Deep.