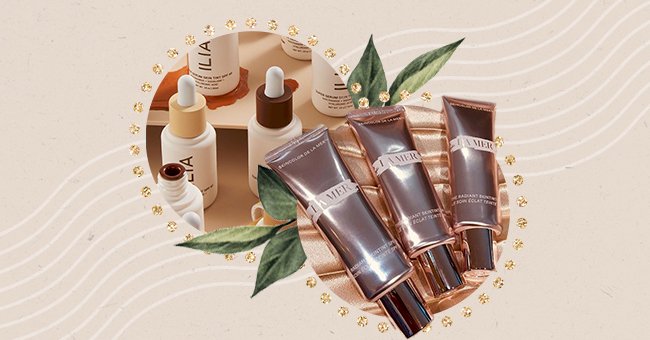 Our Pick: Top 10 Tinted Sunscreens Worth Buying
Let's be honest, after hitting the snooze button one too many times; we might forget to apply SPF. On such days, a product's versatility comes into play and makes our daily routines just a little bit more manageable.
When it comes to sunscreen, daily application is vital. Sunscreen is an essential step in your routine due to its incredible ability to prevent premature aging and protect your skin from exposure to harmful sun rays.
However, if you don't have time to apply your sunscreen and makeup, you may want to try tinted sunscreens. These bad boys combine sun protection and foundation for a flawless and protected complexion achievable in a matter of minutes. Ready, try out our ten top picks.
La Mer The Radiant SkinTint SPF 30
Price: $95
This one is for the girls that want to glow. This super-luxe skin tint from La Mer boasts SPF 30, ensuring your skin remains well protected throughout the day. Moreover, this product provides light coverage that is hydrating with an envious dewy finish.
La Roche Posay Anthelios 50 Mineral Ultra Light Face Sunscreen SPF 50
Price: $33.99
Approved by dermatologists, this La Roche Posay sunscreen is excellent for sensitive skin. Also, this 100% mineral-based sunscreen not only protects the skin against harmful UVA and UVB rays, but it also doesn't feel heavy or irritate the skin.
Unsun Cosmetics Mineral Tinted Face Sunscreen Lotion SPF 30
Price: $15.99
Since we already bade our goodbyes to the ghost of white casts and ashiness, this next pick is critical for darker skin tones. This black-owned brand features a star ingredient list of shea butter, plankton extract, green tea leaf extract, and vitamin E that moisturize the skin.
Origins Energy-Boosting Tinted Moisturizer SPF 40
Price: $41
For the girls who love an effortless, i-just-woke-up-like-this skin finish, this Origins sunscreen is right up your alley. This lightweight moisturizer-sunscreen combo provides an extra boost to your complexion, leaving you looking and feeling refreshed.
Ilia Super Skin Tint SPF 40
Price: $48
As versatile as tinted sunscreens may be, what seems to be lacking in diversity in shades. Ilia is ahead of the game with an impressive eighteen shades for you to select from. Packed with skin-loving ingredients such as hyaluronic acid, this tint also feels weightless on the skin.
Tarte Sugar Rush Skin Treat Blurring Skin Tint SPF 20
Price: $32
Keeping in line with the topic of inclusion, this Tarte skin tint is another suitable option. This tint has a matte finish for the ladies who don't favor a dewy finish most tinted sunscreens provide. With eight shades to choose from, this formula won't clog pores.
Colorescience Sunforgettable Total Protection Brush-On Sunscreen SPF 50 (11)
Price: $69
To work effectively, sunscreen has to be reapplied every two hours. However, doing so can be inconvenient. In comes Colorescience. This sunscreen is a powder brush formula that doesn't leave you feeling cakey. Bonus points for no dreaded white cast either.
Avène High Protection Tinted Compact SPF 50
Price: $36
Nobody wants to be caught with a bulky tube of sunscreen in public, trust us. This compact sunscreen is easy to throw in your bag for touch-ups. With an easy cream to powder formula, this tint is suitable for even the most sensitive skin types and tones down redness.
PCA Skin Sheer Tint Broad Spectrum SPF 45
Price: $50
The feeling of being energized after a great workout minus streak marks down your face is the future we deserve. This PCA skin tint is the truth, thanks to its water-resistant formula. Furthermore, this sunscreen glides on the skin, leaving a smooth and velvety finish.
Drunk Elephant Umbra Tinte Physical Daily Defense Sunscreen SPF 30
Price: $36
This chemical-free sunscreen is perfect for users cautious about what ingredients are inside their product. Loaded with algae extracts, marula, and raspberry seed oil, this tint screams opulence. It is silicone-free and was formulated with all skin types in mind.