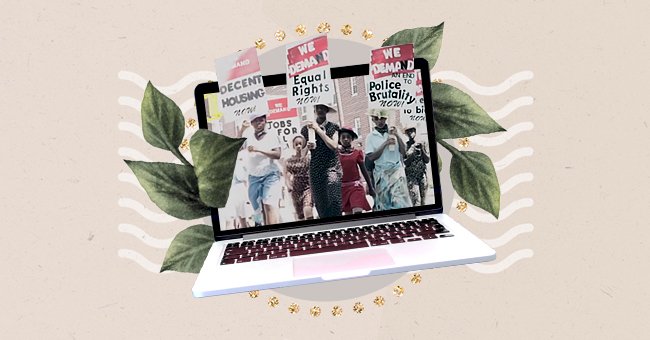 Our Pick: Top 10 True Crime Documentaries To Watch This Year
Calling all the crime junkies, there are some new crime documentaries that you just have to see this year! If you're not sure about the genre, but you love drama and suspense, then you have to give these a whirl!
True crime documentaries are fascinating to watch, especially when they delve into the lives of serial killers. Finding out what exactly led someone down the road of murder is interesting.
For many, it's become an obsession, trying to find out how the offender got caught and what mistakes they made that led to their capture. It can even lead to developing your own bit of detective work, so you can always find your sibling's hidden candy stash!
1. Abducted in Plain Sight
Abducted in plain sight is a documentary about an adolescent girl who was abducted not once but twice by a neighbor! The story follows her family's relationship with Robert "B" Berchtold and how he managed to manipulate them while having their daughter in his grips.
2. Amanda Knox
The story follows the investigation of the murder of Meredith Kercher, a 21-year old exchange student in Italy. Her roommate at the time, Amanda Knox, was arrested and served time for her murder.
3. I Love You, Now Die: The Commonwealth v. Michelle Carter
When her boyfriend Conrad Roy commits suicide, Michelle Carter was charged for encouraging her boyfriend to commit suicide. His death sparked controversy around social media and mental health, especially in boys!
4. John Wayne Gacy: Devil in Disguise
John Wayne Gacy is the killer notorious for luring his victims with a clown costume. This documentary shows interview tapes recorded from the notorious killer himself and interviews from his closest friends and even his ex-wife.
5. World's Most Wanted
This is a five-part series about the most wanted criminals for the terrible crimes they've committed around the world. These criminals have had elaborate plans made to evade capture and made it difficult for the FBI to find them.
6. 4 Little Girls
The story follows the bombing of a Baptist church that killed four little girls. The story is just one among other heinous race crimes committed throughout time.
7. The Trials of Oscar Pistorius
The story follows the life of the Blade Runners story throughout his childhood. Oscar Pistorius murdered his girlfriend Reeva Steenkamp one fateful valentine's day, to which he lost his career.
8. Murder Among the Mormons
This is the story of how bombings in Salt Lake City led to the discovery of fraudulent documents in the Mormon community. The man responsible for the bombings was also found guilty of corruption and attempt to bring down the LDS church.
9. Why Did You Kill Me?
A mother dives into her daughter's MySpace account to find her daughter's killers, but what she finds is upsetting to the rest of the family. Although the information is unsettling, it helps the police with their investigation.
10. Confronting a Serial Killer
America's biggest serial killer with at least sixty murders by his hand, this story follows how they got Samuel Little to talk about the murders. This one's not for the faint-hearted so beware!
These are just a few of the documentaries out there that are going to keep you glued to your TV screen! Don't forget to lock your doors and keep your popcorn bowl filled throughout the binge!