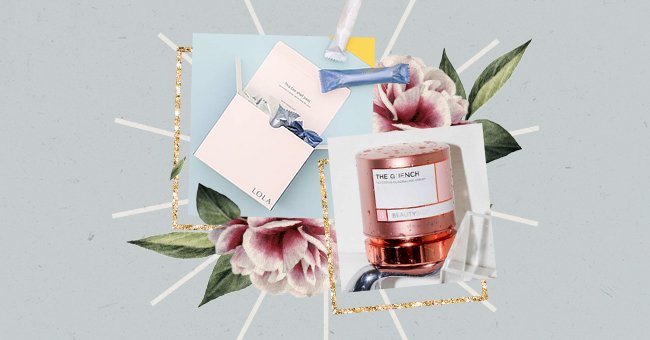 Our Pick: Top 10 Wellness Brands
Throughout the last year, we've had to make a bunch of changes to stay safe during the pandemic. But we've also become more conscious shoppers, and when times changed, wellness brands needed to change too!
There was a lot of adjusting for us to do during the pandemic; getting used to a life at home was a big change for everyone. And where we couldn't make adjustments, brands needed to swoop in and save the day!
These wellness brands are innovative and have created products that are impacting the wellness industry.
1. Mirror
There's no way to work out without a mirror, and while working out at home, it's hard to monitor yourself while following someone on your laptop screen! The company Mirror created a mirror that is also a screen!
With everything in one, the Mirror is definitely changing the fitness world! Especially when the fitness world has to fit in your home!
2. Inne
The femme tech company Inne wants to create a device that enables women to monitor their hormone cycles. This can help people monitoring their fertility and monitor their overall reproductive health!
3. Parsley Health
Parsley Health helps people with chronic illnesses get the healthcare they need for a subscription fee. The company then puts you in contact with healthcare professionals and medication working towards your wellness!
4. Biobeats
Biobeats focuses on stress and stress management through exercises, courses, and even surveys. Many people let their stress go unmanaged, leading to serious health conditions that affect the heart!
People need to learn how to cope with their stress and even find the source of it. That way, they can learn to manage it before it becomes a more serious health issue!
5. Lumen
Lumen might look like a vape pen, but it's actually a metabolic testing device. The Mor twins designed it during training for the Ironman Challenge.
It connects via Bluetooth and helps measure your CO2 levels to determine if your body is burning fat or carbs for energy. The device can also help customize a nutrition plan based on the readings.
6. LOLA
Founders of LOLA Jordana Kier and Alexandra Friedman have seen a problem with hygiene products like tampons. These products don't say what is actually used to make them and when you take a look at the products, you realize that the ingredients are actually toxic to be putting in your body!
7. BeautyBio
When Jamie O'Banion noticed that companies don't deliver when they promise when it comes to active ingredients, she decided to start her own skincare line. That way, she could ensure that people were getting exactly what they paid for from BeautyBio.
8. Care/of
When it comes to supplements, people often get things they don't need or want and often supplements that aren't FDA regulated! Through a quiz on Care/of, you can find recommended supplements for you, and you can still choose the supplements you wish to take!
9. Scentbird
It's downright impossible to shop perfumes off your phone or computer! Scentbird allows you to sample fragrances from different companies so that when you're ready to buy some perfume, you'll know exactly what you want!
10. Nuggs
Everyone loves chicken nuggets, but people are seeking out plant-based alternatives in the interest of health and wellness. Nuggs is creating a fully plant-based chicken nugget that is similar to a chicken nugget.
With help from the internet, Nuggs founder Ben Pasternak is creating a formula that tastes just a good as the real thing! These companies have wellness at the top of their agenda and are totally worth watching out for!