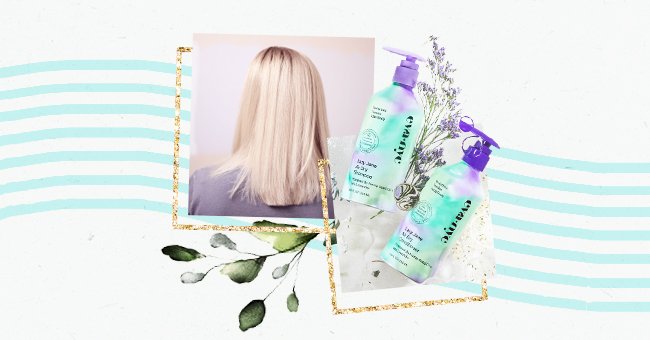 Our Pick: Top 20 Hair Products For Straight Hair
If you have straight hair, then you know products are crucial. How many times has it promised texture and volume, only to do the complete opposite? Hands up for the stiff and greasy hair experience.
There is no need for your hair to look lifeless and hang even more limply. Despite your hair being straight, that does not mean it is easy to style. However, do not reach for any styling product. Focus on your hair type and the style you are going for.
Therefore, we have compiled the best hairsprays, oils, styling tools, and more for straight hair. We now have more than enough time at home, so you may as well try some. Here is our pick of the twenty best hair products for straight hair.
GHD Helios Professional Hair Dryer
Price: $249
First up is this professional-grade hairdryer. If you are looking for more control during a blowdry, this dryer has three temperature settings and two-speed settings. Moreso, it is one of the quietest dryers and a cool shot button, and a contoured nozzle for better airflow.
CHI Lava Ceramic Hairstyling Iron
Price: $160
This unique styling iron comes with ceramic plates infused with volcanic lava. Don't worry; your hair won't fall off. It will only straighten the strands without damaging your hair. You can also straighten larger sections of your hair at once with the longer plates.
Revlon Long Lasting Curls Titanium 1" Curling Iron
Price: $32.87
Try this Revlon curling iron if you want to switch up your straight tresses for some luscious curls. It comes with adjustable temperature control and a tangle-free cord, allowing you to get all angles of your hair. Moreso, its titanium technology gives a shiny finish.
Ouidad Going Up! Volumizing Texture Spray
Price: $34
Are you looking for some volume? This texture spray blends the power of mongongo oil, manuka honey, raw silk powders, and carob tree protein for a luscious feel. Moreover, it will leave your hair full while allowing you to run your fingers through it.
R+Co Television Masque
Price: $32
Give your color-treated hair a treat with this mask that overhauls colored hair. The Television Masque will add a boost of hydration, manageability, tame frizz, and restore moisture. A bonus is that it includes snow mushroom extract, coconut oil, and murumuru butter,
Nexxus Keraphix Damage Healing Shampoo and Conditioner
Price: $40
Rice has great benefits on your hair. Therefore, try it in the form of this powerful pair. It uses keratin proteins and black rice to add shine and strengthen and soften your split ends (even when we are not consistent with our haircuts).
Ogx Deeply Restoring + Pracaxi Recovery Oil Shampoo and Conditioner
Price: $7
Tame your brittle hair into the sleek hair of your dreams. This shampoo and conditioner duo is formulated with natural oils and butters to refresh your hair. Furthermore, this powerful duo will infuse tons of moisture into your hair.
Ouai Scalp & Body Scrub
Price: $38
This scalp scrub is made of sugar crystals that seek to thoroughly clean your scalp without leaving you with that annoying tight feeling. It is foamy and will gently whisk away flakes. The best thing about it, you can scrub the same goodness all over your body.
Overtone The Remedy for Fine Hair Colorless Hair Mask
Price: $27
While it might be known for its color depositing masks, Overtone can knock it out of the park with its colorless hair mask. This treatment includes fatty acids that fortify the strands without weighing them down. Therefore if you have fine hair, this product works best.
John Frieda Volume Lift Fine to Full Blow-Out Spray
Price: $12
Even if you can't make it to the salon, there is no need for your hair to look lifeless after a blowout session. Make your time and effort show using this John Freida spray to add volume and bounce to your hair.
Eva Hair NYC Lazy Jane Air Dry Shampoo and Conditioner
Price: $13
Straight hair ladies may need a little more in the texture and volume department. So, instead of dropping some serious cash on daily spray styler, incorporate this duo from Lazy Jane. It adds immediate volume in the shower, all with a gorgeous lavender scent.
Aveeno Hair Kefir Probiotic Blend Shampoo & Conditioner
Price: $7
Don't you just hate it when products weigh your hair down? This Aveeno Kefir combo, once lathered, foams up into a whipped-like texture. Moreover, the Kefir will give your hair a super softening feel, even to colored hair.
Kevin Murphy Scalp.Spa Scrub
Price: $36
How about another scalp scrub. This one hails from the eco-conscious luxury line Kevin Murphy. Expect lighter bouncier hair after use. Also, the scent of their products is divine. You might make this scrub a staple.
Eva Hair NYC City Grit Matte Texture Spray
Price: $12
Revive limps strands with this spray. The grit gives just enough of a hit to your roots to add volume. If you want a bit of bedhead with a tousle, incorporate this spray into your routine for incredible results.
Fekkai Full Blown Volume Dry Texturizing Mist
Price: $20
Make third-day hair feel like first-day hair with this fantastic texture mist. It's especially great for our straight hair ladies as it deposits texture without leaving you with that stiffness and crunch. Expect a fluffy crown.
Earth Supplied Strength & Length Anti-Break Shine Oil
Price: $6
It has a pump. That's it. That's the entire post. This light hair oil is packed in a generous bottle, making it a great addition to your hair routine. Also, it has a tropical cocoa butter scent.
Briogeo Don't Despair, Repair! Strengthening Oil Treatment
Price: $30
Strengthen your strands with this post-conditioner oil treatment. Do not underestimate the gorgeous packaging for inefficiency. It penetrates deep into the hair shaft to repair damage and strengthen split ends. Plus, the rose suspended in oil does not hurt.
Garnier Fructis Sleek Shot In-Shower Styler
Price: $5
Cut down on the styling tools with an in-shower styler. This styler boasts that it cuts your styling time in half. All you need to do is mix this styler with your regular shampoo, rinse, and that's it—instant styling.
Redken Shine Flash
Price: $22
Next, we love the Redken Shine Flash. If you have ever used a shine spray before, you know that it can sometimes feel greasy and weighed down. This lightweight spray gives you instant gloss without residue.
Kristin Ess Ultra Fine Workable Hairspray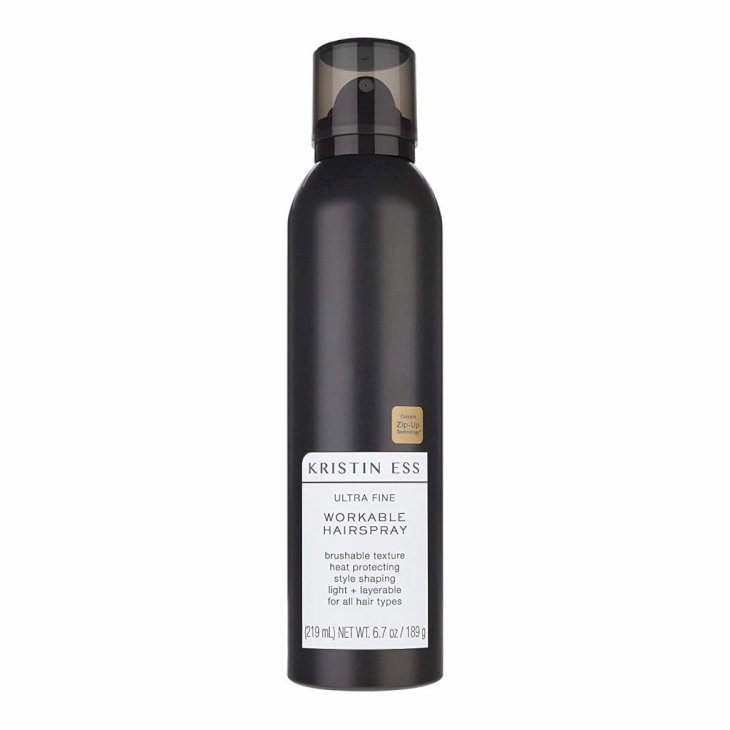 amazon.com
Price: $14
Lastly, check out this Kristin Ess Ultra Fine Workable Hairspray for your ultimate styling needs. It comes with a heat protectant, so if you want to pass some heat through your hair, your strands will be safe. Moreso, it's non-crunchy or sticky, so style away.