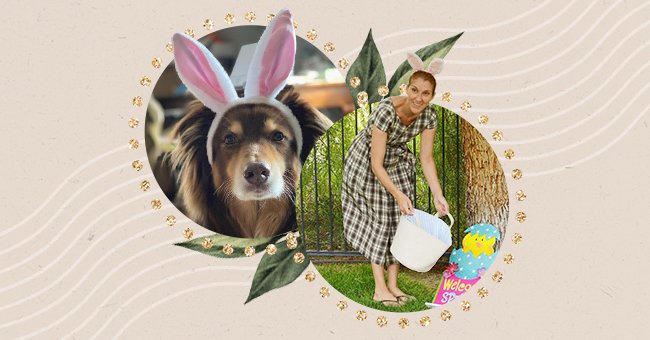 Our Pick: Top 5 Celebrity Instagram's To Use For Easter Inspiration
Easter is around the corner, which means it's time to get ready for the chocolate egg festivities. The past year may not have been the most celebratory, which is why we should cherish the moments now.
Is it really a holiday if Hollywood's elite doesn't share joyful images on Instagram? This year we've decided to stop rolling our eyes at celebrity Easter festivities and join them in the celebrations instead.
If you have no idea how to pull off Easter like your favorite stars, do not fret, we have a plan. We have listed five of the best celebrity Instagram posts to use for your Easter celebrations inspiration this year.
No Easter Bunny No Problem
Are you spending this Easter alone again this year? Dress your furry friend up in bunny ears, and the cuteness will fix all of your Easter blues. Thank you for this super cute and super-genius hack, Amanda Seyfried.
Bad Bunny Riri
We can't all be wholesome and cute with our families this Easter, so why not make it a stylish one instead? Nobody can get more fabulous than Rihanna, and her fashion sense is absolutely unmatched.
Her bunny ear beanie is the perfect Easter accessory to wear for a super cool Instagram post. You may not have the typical Easter, but at least you will make all the moms miss the little effort one needs to celebrate.
Home Is Where The Bunny Is
Although you may not be able to travel to your parents this Easter, celebrate with the loved ones around you. This shot of Heidi Klum swinging with the Easter Bunny proves that you don't need too many people to feel at home.
The Classic Egg Hunt
You may think you are too old for an Easter egg hunt, but according to Celine Dion, you are not. The iconic vocalist shared a picture of herself during an Easter egg hunt last year, which got us thinking.
You can gather your roommates to curate an Easter egg hunt and enjoy the holiday the old-fashioned way. Nobody is too old to feel the joy from finding an Easter egg surprise, and we're happy this post reminded us.
Decorative Desserts
Ignore your banana bread recipe this Easter, and get creative with some egg-themed cookies instead. Jenna Fischer shares the recipe for her clever Easter egg alternative on an Instagram post from last year.