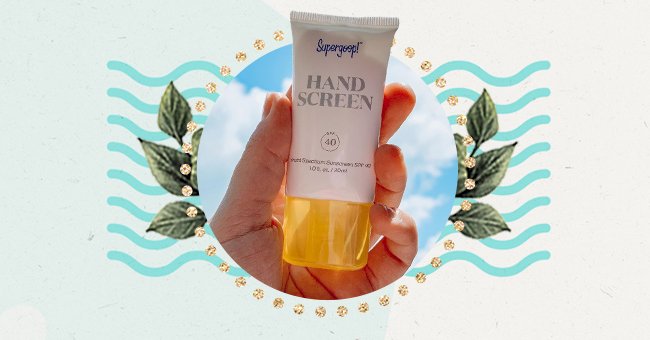 Our Pick: Top 7 Hand Creams With SPF
Our hands are one of the first areas to show signs of aging. Therefore, with constant exposure to the sun through driving, working, or commuting, you might want to consider grabbing an SPF ASAP. After all, it's super easy for the skin to burn without you even knowing.
This is due to hands having less fat tissue compared to the face causing the skin to look hollow and wrinkled easily. Consequently, our once beautiful hands will birth dark spots and discoloration.
But before you're tempted to use your trusty tube of sunscreen combined with hand cream, don't do it. It's essential to use an SPF sunscreen to block UV rays and moisturize the skin. So consider these top seven hand creams with SPF to keep your hands looking healthy.
Supergoop! Handscreen SPF 40
We love the Supergoop! Handscreen for its impressively high SPF. Besides, it's enriched with antioxidants such as argan oil and vitamin E, leaving your hands looking supple and hydrated. Also, it is fragrance and paraben-free, representing clean beauty.
Deborah Lippmann Rich Girl - Broad Spectrum SPF 25 Hand Cream
If Deborah Lippman says you're going to feel like a rich girl using hand cream, you best believe you will. Due to the intense hydration formula that includes shea butter, jojoba, and avocado oil coating, expect reduced flakiness. Moreover, if you suffer from dry skin, you might want to grab onto this.
Eucerin Daily Hydration Body Cream with SPF 30
Not only is this cream budget-friendly, but it also does an excellent job of keeping the skin protected. This product will leave you with a permanent smile, especially for those with sensitive skin, as it's free from any fragrance and essential oils, causing zero irritation.
Jane Iredale HandDrink Hand Cream
Despite the SPF being fifteen, the Jane Iredale HandDrink Hand Cream is not a product to take lightly. The SPF is made from zinc oxide and titanium dioxide and will quickly absorb into the skin thanks to its lightweight formula. Therefore, put this on before driving to protect your hands.
RéVive Fermitif Hand Renewal Cream SPF 15
Before you break a sweat, this product is worth every penny. The RéVive cream will last you a while as a small amount of the product will take you a long way. Also, it's infused with jojoba, making it excellent at hydrating the skin. Plus, results are pretty quick.
Black Girl Sunscreen SPF 30
Deeper tones can feel more relaxed using this product. This sunscreen is made with a fantastic sheer formula that won't leave you with a white cast. Additionally, your gorgeously melanated skin will get the protection it needs without leaving you looking like a ghost.
Thankyou Farmer Sun Project Water Sun Cream
We love this sun cream as it doubles for both the hands and face. However, be patient when using the product as it applies white but absorbs into the skin without any trace. That means to relax on using liberal amounts as a little goes a long way.