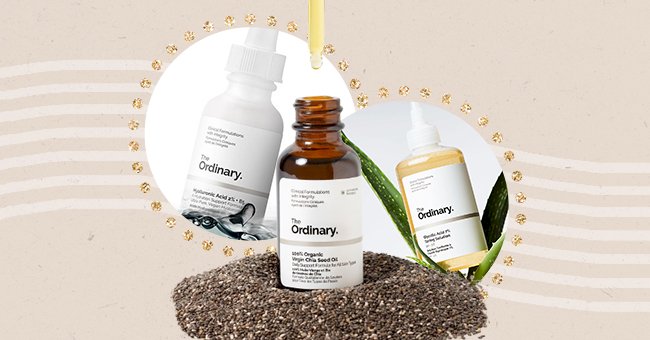 Our Pick: Top 7 The Ordinary Products To Try This Summer
If you're looking for effective skin-care products without breaking the bank, The Ordinary has you covered. With effective serums and cleansers, and masks, here is everything to get yourself summer-ready.
When the weather turns hot and humid, our skin starts reacting differently to the temperature change. With breakouts and acne surfacing, and excess oil making things work, it can be hard to find the right products to cure any and all skin issues.
The Ordinary has been around since 2017, with a diverse range of highly effective and affordable products. If your summer skin-care goals include smooth, clear, and glowy skin, here are the best The Ordinary products to help you on your journey.
THE ORDINARY SQUALANE CLEANSER
The Ordinary Squalane Cleanser is a nourishing formula that clarifies the skin to remove makeup and other impurities without stripping away moisture. It contains squalane and glycerin, which gently cleanse the skin, leaving it feeling moisturized, soft, and smooth.
THE ORDINARY HYALURONIC ACID 2% + B5
The Ordinary Hyaluronic Acid 2% + B5 is a potent skin serum, which deeply hydrates and nourishes the skin. It contains the ultimate hydrator and humectant hyaluronic acid, which can hold 1000 times its weight in water to make the skin plump and healthy.
THE ORDINARY NATURAL MOISTURIZING FACTORS + HA
The Ordinary Natural Moisturizing Factors + HA is a hydrating formula enriched with hyaluronic acid, amino acids, and dermal lipids. This non-greasy treatment is just right for the hot season to prevent dryness and keep your skin's moisture barrier layer intact.
4.THE ORDINARY GLYCOLIC ACID 7% TONING SOLUTION
The Ordinary Glycolic Acid 7% Toning Solution is a gentle exfoliator containing glycolic acid, aloe vera, amino acids, and ginseng. This toner helps clarify the complexion and improve skin texture by providing mild exfoliation and brightening effects.
5.THE ORDINARY 100% NIACINAMIDE POWDER
The Ordinary 100% Niacinamide Powder contains niacinamide or vitamin B3, which helps correct uneven skin texture and enlarged pores. It can be mixed with any water-based solution like a moisturizer or serum, with a pH between 5.1 and 7.0.
If you want to use it alongside The Ordinary products, you can mix it with Hyaluronic Acid 2% + B5 and Natural Moisturizing Factors + HA.
6.THE ORDINARY 100% ORGANIC VIRGIN CHIA SEED OIL
This Ordinary 100% Organic Virgin Chia Seed Oil is a nourishing formula to soothe irritated and sun-exposed skin. It contains organic, virgin, and cold-pressed chia seed oil, which shields the skin from UV damage and combats the appearance of dark spots.
7.THE ORDINARY SALICYLIC ACID 2% MASQUE
The Ordinary Salicylic Acid 2% Masque is infused with charcoal and clay to clarify the skin, making it smooth and radiant. This mask deeply cleanses the skin to wash away dead cells and excess oil.
It is a skin-clarifying formula that reduces blemishes, dark spots, and dullness to enhance skin tone and texture.