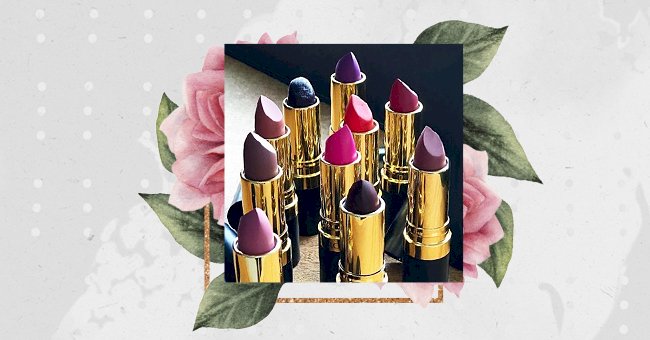 Our Picks: 10 Nude Lip Products That Are Dark Skin Friendly
While it's gotten much easier over recent years, the ideal shade of nude lipsticks is an elusive find, especially if you have a darker skin tone.
Picking the perfect shade of nude can be a nightmare. You don't want a shade that makes your lips look dehydrated and ashy, but you also don't want a shade that makes your lips look one with your skin.
The perfect nude lipstick can be a challenge to find, especially if you have a darker skin tone, can take some trial and error. Fortunately, we've compiled a list of our picks to minimize some of the guesswork.
Covergirl Melting Pout Matte Lipstick in Paradise Lost
Price: $11
You want a nude a shade of lipstck that's safe to buy because it suits most dark shades, Covergirl's got you. This shade is also long wearing.
Revlon Super Lustrous Lipstick in Nude Attitude
Price: $8.49
For a nude lipstick that provides intense hydration, this Lustrous Lipstick from Revlon goes on buttery to provide long lasting moisture.
MAC Lipstick in Soar
Price: $19
Nude can have various kinds ov undertone. MAC in Soar has a subtle pinkish tone that isn't overwhelming. This lipstick is also comfortable matte wear.
L'Oreal Colour Riche Lipstick in Brazil Nut
Price: $11
A lovely brownish nude that has a creamy formulation, packed with all the good-for-your-lips ingreadients like vitamin E and argan.
Lip Bar in Know It All
Price: $13
Lip Bar's Know it Al liquid matte l is a deep nude. It's also a black-owned beauty brand, and not only that, the brand is vegan-friendly.
Fenty Beauty's Gloss Bomb in Fenty Glow
Price: $19
If you're looking for a safe buy that you most probably won't be disappointed with upon arrival, Fenty Beauty is that safe bet. This shade is glossy and looks flattering any just about everyone.
Mented Cosmetics in Nude LaLa
Price: $16.50
This is a semi-matte formula which is a perfectly mixed brownish pinkish shade to give you that "my lips but better" look.
Maybelline SuperStay Matte Ink Liquid Lipstick 85 Protector
Price: $8
The Maybelline SuperStay range is a big drugstore go-to for foundation and a impressively long-lasting lipsticks. Their matte ink is no different.
Pat McGrath Labs MatteTrance Lipstick in "Venus In Furs"
Price: $40
If we're talking tried, tested, and loved lipstick formulas, Pat McGrath Labs MatteTrance is a name you can't leave out of the conversation. Its hydration and richly pigmented.
MAC Lip Pencil in Cork
Price: $18
Fill, shape or line your lips with MAC's Lip Pencil in cork. It may look especially flattering on cool, chectnut skin with muted muted yellow tones.