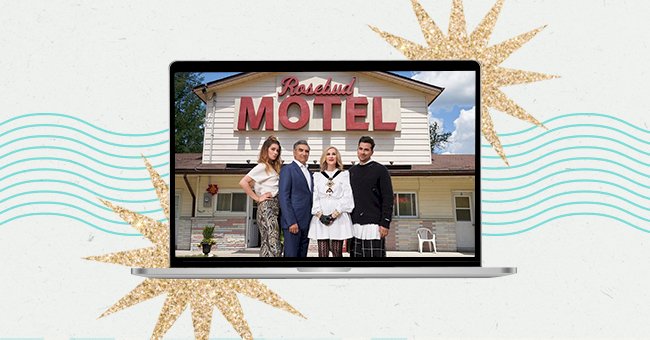 Our Picks: 10 Underrated Yet Brilliant Shows Worth Watching
Sometimes we're a bit too spoiled for choice on Netflix, and instead of picking something to watch, you're scrolling through loads of trailers! But there are some hidden gems you simply need to give a chance to!
We've all sat down and scrolled through what felt like Netflix's entire selection and ended up going back to our comfort series. It's a difficult decision to pick something to get invested in.
But to ease you into it, here's an intro to some underrated shows that you might want to add to your list of things to watch!
1. Schitt's Creek
When the Rose family loses everything and has to downsize, they end up in Schitt's Creek. The show will have you laughing because some of the Rose family's experiences might be a bit relatable!
2. Santa Clarita Diet
When Joel's wife Sheila develops a taste for blood, it tests their wedding vows! It's got a lot of dark humor that will have you questioning your teen vampire obsession entirely!
3. Peaky Blinders
Peaky Blinders is a period drama set in England after World War I. The show follows a gang and all the drama-filled havoc they've decided to inflict on anyone and everyone! There are four seasons out, so don't dive into a binge you can't get yourself out of!
4. Our Planet
There's always something to learn about the world we live in, and Our Planet takes you on an adventure through the world. You get to explore how beautiful yet complex our planet really is!
5. Anne With An E
If you've read the book, you might enjoy the screen adaptation of Anne With An E. The series follows an abused orphan, Anne, who finds herself living with aging siblings. Unfortunately, it's been canceled, so you might want to riot once you get to the end!
6. Gilmore Girls
If you've never watched Gilmore Girls growing up, Netflix is allowing you to start now! It's a relatable story between mother and daughter that might make the list of a new comfort series!
7. Dark
In a German town with a dark history, two children go missing. The family's lives are turned upside down on the search for these kids, but the drama in Dark is so unpredictable you'll find yourself questioning everything!
8. Ginny and Georgia
Ginny and Georgia is a typical teen drama about a girl finding her way in a new town. When things start looking up for the family, she discovers her mom isn't the Stepford wife she's been playing all along!
9. Lupin
Lupin is a crime drama that's easy to watch; I mean, you could watch all of part one and not lose a day! It tugs at your heartstrings and gives you the drama you need with a beautifully chiseled Assane to pine after!
10. Bling Empire
If you want to see how the other half live, the Bling Empire offers a glimpse into their world! It's a perfect reality drama that will have you sympathizing yet envying the cast!
These are definitely something you want to add to your list, so the next time you're looking for something to watch, you won't be going back to the same old comfort show!