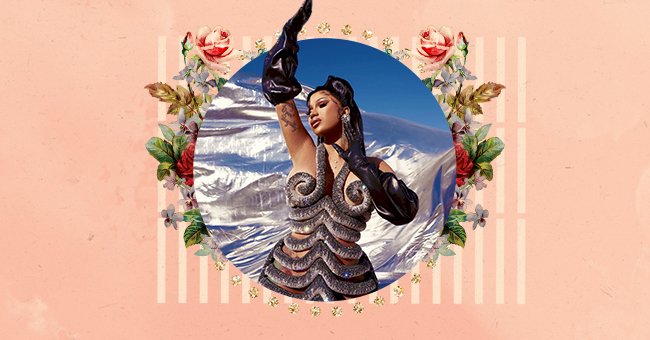 Our Picks: Cardi B's Top 5 Fashion Moments
Cardi B is one of the most successful rappers in the music industry today. The Bodak Yellow star makes number one hits, cares for her baby, and tends to her husband all while looking stylish.
There's never a dull moment when Cardi B is near. Whether she on stage, on Instagram, at an event, or in a music video, the superstar musician always presents herself as the fabulous person in the room.
Fashion critics have even taken note of Cardi's ensembles and applaud her for her bold style choices. It isn't easy to pick even 50 of our favorite Cardi B fashion moments, but we've been able to round up five.
Seeing Red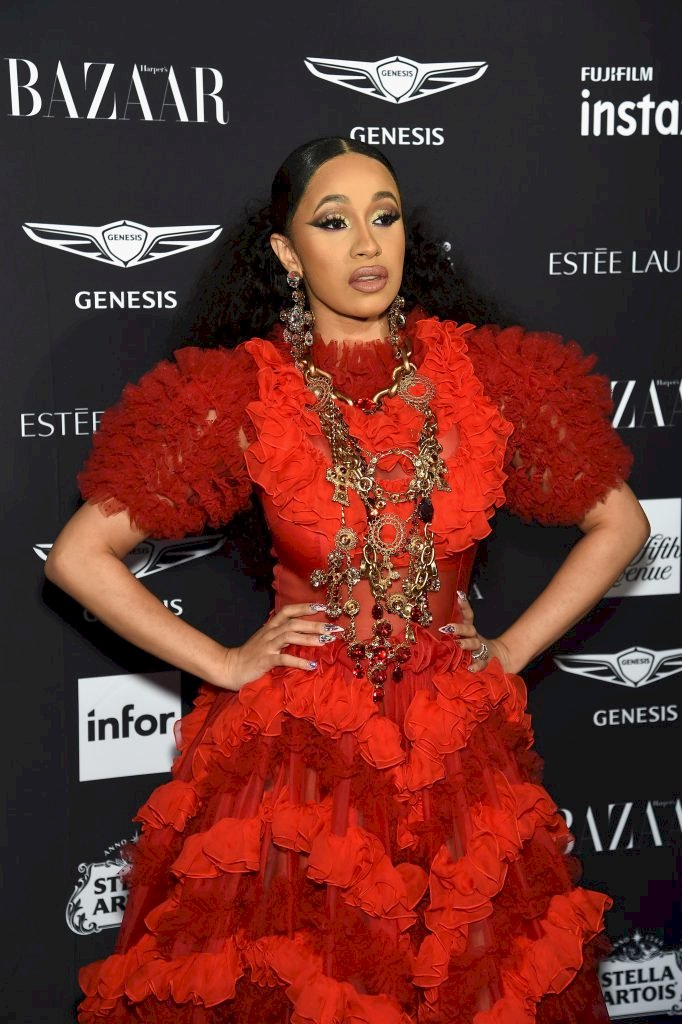 Getty Images
It wouldn't be an appropriate fashion moments list without mentioning this red Dolce & Gabbana gown. Cardi B wore this extravagant garment to the Harper's Bazaar Icons party in 2018 and made quite the entrance.
The dramatic Dolce & Gabbana gown matched one of the most dramatic moments in rap beef history. Although jaws dropped that night due to her altercation with Nicki Minaj, the dress was always a focal point.
Diamonds Are Forever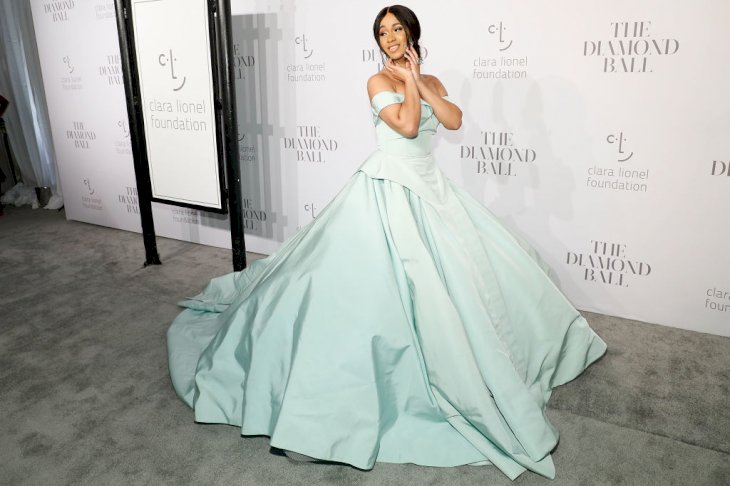 Getty Images
2017 was Cardi B's year to shine, and she took every moment to do so effortlessly. This gorgeous off-the-shoulder baby blue gown was her item of choice for Rihanna's Diamond Ball, and she looked stunning.
Suited Up In Siriano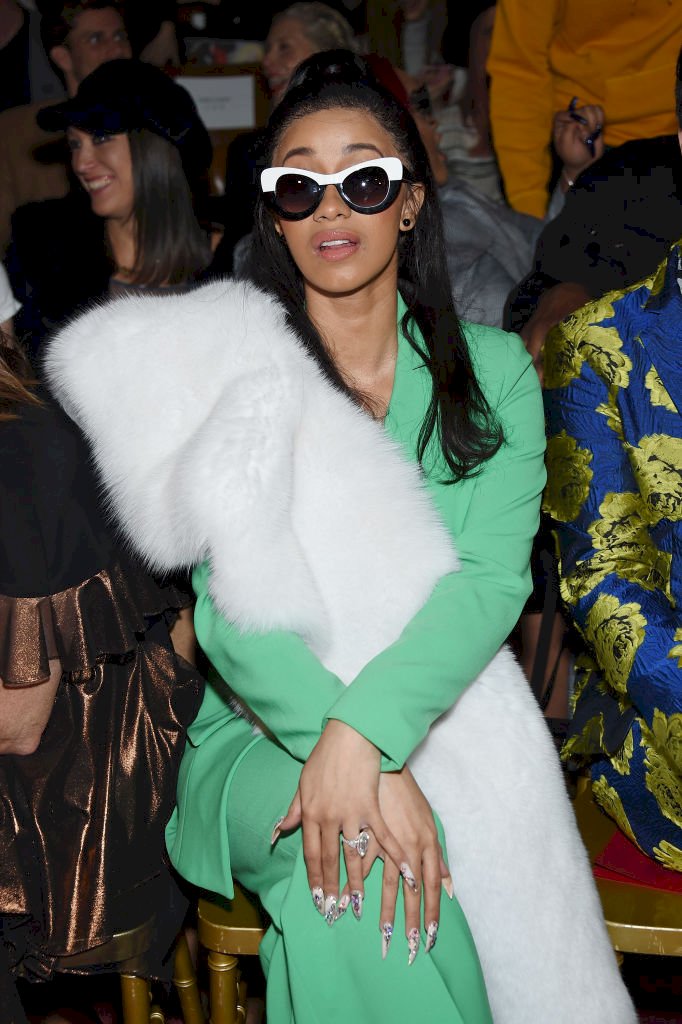 Getty Images
Cardi B is a Christian Siriano fan, and she's been seen wearing custom pieces from the designer many times. Her admiration for Christian's designs shone through when she was front row at a 2018 runway show.
Cardi, who is known for making a statement, picked a super chic green pantsuit for the event. She accessorized the set with a pair of oversized black and white sunglasses and a fluffy white shawl.
The MET In Moschino
Getty Images
Cardi stunned in a pearl and jewel embellished custom Moschino gown, headdress, and gloves. The outfit was pretty impressive for her first MET Gala appearance, and the baby bump was a great accessory.
Mesmerizing In Mugler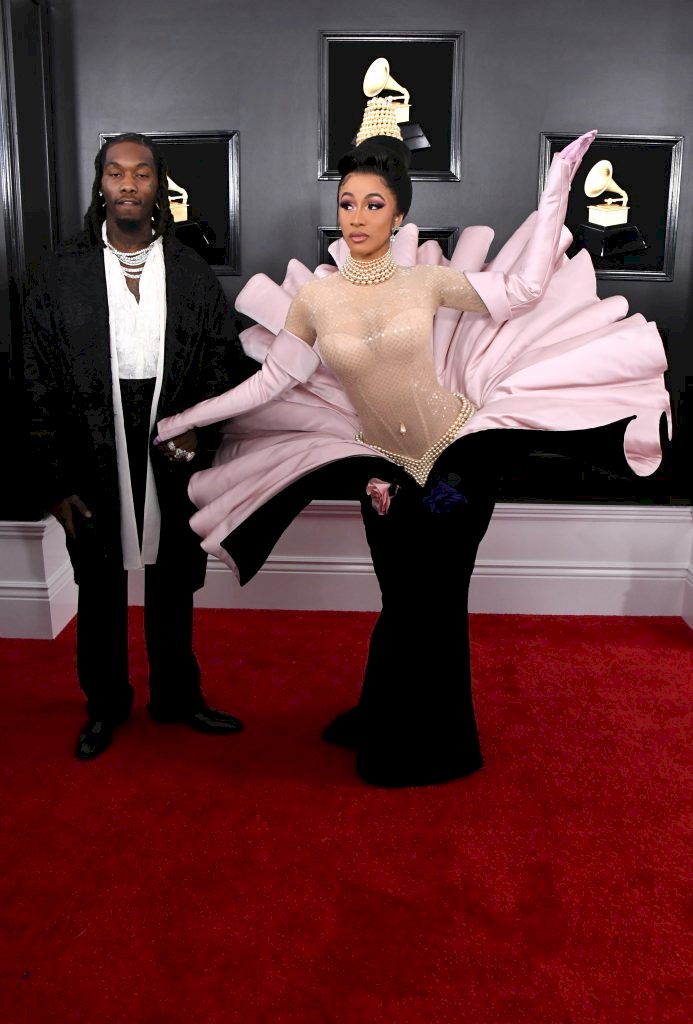 Getty Images
By 2019, Cardi B had reached superstar status, and all of the hottest designers wanted her in their garments. Her Grammy red carpet look for that year proved that she was on a league of her own.
Cardi B wore a sculptural vintage Thierry Mugler gown that stole the whole show. She was the perfect Venus in a half shell in this unforgettable moment in fashion and music history.