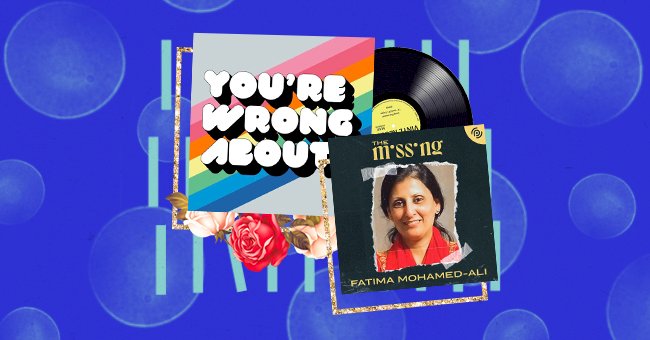 Our Picks: The 10 Best Podcasts To Listen This Year
Nothing has kept us going as well as a good podcast can over the past few months. Our headsets were our saving grace during the lockdown and continue to be content-consuming essentials this year.
Although we may have never heard the word 'podcast' as much as we did last year, we still can't get enough. The audio content pieces are fantastic to listen to while you work, exercise, cook, and more.
Podcasts vary in subject matter and genres, meaning there is a selection available for everyone's tastes. If you aren't sure which podcasts to listen to yet, take a look at the ten we think everyone should hear this year.
Encyclopedia Womannica
We don't realize how exclusive history class is until we get older and learn all of the heroes are white men. Fortunately, this podcast offers five-minute mini-biographies on history's most fascinating women.
You're Wrong About
This podcast will also entice history buffs as it explores and debunks some of the most controversial myths. Journalists Michael Hobbs and Sarah Marshall do an excellent job with their research and entertainment.
The Missing
True Crime has been having its moment in the media and especially on podcasts. 'The Missing' explores a new missing person case every week and includes recollections from the victim's family and friends.
About Race With Reni Eddo-Lodge
Those who claim allyship have no excuse for misinformation or lack of education with all the resources out there. 'About Race' is one resource that we encourage all allies to listen to this year.
Griefcast With Cariad Lloyd
Grief is an emotion that none of us can avoid, especially after dealing with a life-threatening virus globally. Cariad Lloyd explores grief and loss through interviews with comedians to make it all more bearable.
Nice White Parents
Explore the good, bad, and the ugly about the public school system on this podcast with Chana Jaffe-Walt. The five-part podcast series will leave you shocked at how the public school system has failed its people.
Song Exploder
Have you ever wondered how your favorite songs came to be? 'Song Exploder' will give you some insight into your favorite jams, no matter how vast your catalog is. You can also watch the Netflix show to pass more time.
Becoming Wise
Gain some perspective on being human with this lovely short-form podcast hosted by Krista Tippett. You can gather opinions and inspiration from the world's most outstanding thought leaders while you sip a cup of tea.
The Lazy Genius
There are ways to get through all of your little and big activities without having a panic attack. Listen to this podcast to find out how, and find ways to hack other activities that may usually have you swamped.
Dear To Lead
Brené Brown wrote 'Dare To Lead' to inspire her audience to follow their dreams, and now it is a podcast. Inspiring interviews from the world's most spectacular people and words from Brown are all we need to dream.