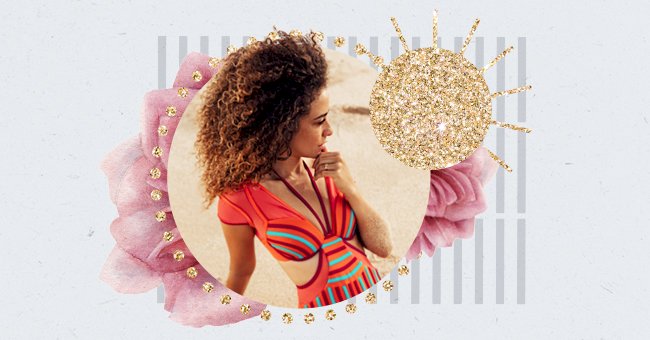 Our Picks: The 5 Swimsuits You Need This Summer
For us women, one accessory becomes our summer essential! No, I'm not talking about sunscreen, although that is also essential not to get burnt in the sun. I'm talking about the swimsuit here, the one that never leaves us when we go to the beach!
Summer is officially the best season of the year for sunbathing and resting simultaneously, taking advantage of the sea winds, the sea, and the beach, of course, when it is not too crowded. Everyone, therefore, goes to the beach, and almost everyone wears a swimsuit.
This is the perfect season to leave your skin bare and take advantage of the sun's rays to fill up on vitamin D while wearing a chic swimsuit. You shouldn't miss this opportunity to do yourself some good!
1. Crochet Bikini
You can wear the crochet swimsuit in one or two pieces. The shape is also very varied: a two-piece bareback or striped one-piece, a triangle one-piece, bandeau, ruffle, round neck. They come in all shapes and all colors, you just have to choose the ones you prefer.
They are not for swimming but for when you want to laze on the beach or worn under a tunic to play with the effects of transparency. The water would soak the wool, weighing it down considerably and warping the part. Result? We risk ending up just like Eve!
2. Smocked
The smocked fabric is a very tight folding technique that achieves a gathered texture that is very trendy for summer. This technique is often found on little girls' clothes and pretty summer dresses.
Today, the smock is attacking swimsuits for women. With it being stretchy and smocked, even pregnant women can rock their bikinis long after they have put to bed.
3. Cut-Outs
As soon as summer is in full swing, it's time to dive into this selection of cutout swimsuits! By adding a touch of sexy and originality to one piece and bikinis, the cutouts are going to wreak havoc this summer.
Ideal for showing off a little skin without revealing too much, the swimsuit with cutout guarantees to stand out. Belly, neckline, hips, or ribs: you can skilfully choose to show any part of the body thanks to the cutout swimsuit!
4. Animal Print
If you adopted the leopard this winter, you wouldn't be surprised to find it everywhere this summer too. Feline, zebra, python, you name it! Wild animals will be everywhere on the beaches as soon as it's safe to go out.
This year more than ever, we are giving pride of place to eighties bikini cuts: high-cut panties, push-up bra-style bikini top, lace-up bands. In short, it's not just the pattern that will be sexy!
5. Put A Ring On it
This time we are not talking about the ring on your left ring finger but about the detail on any part of the swimsuit. The ring transforms the swimsuit into a chic piece.
On a bandeau or a classic top, the ring gives an artistic side to any swimsuit. It is best to choose plastic rather than metal to prevent it from overheating on the skin's exposure to the sun.