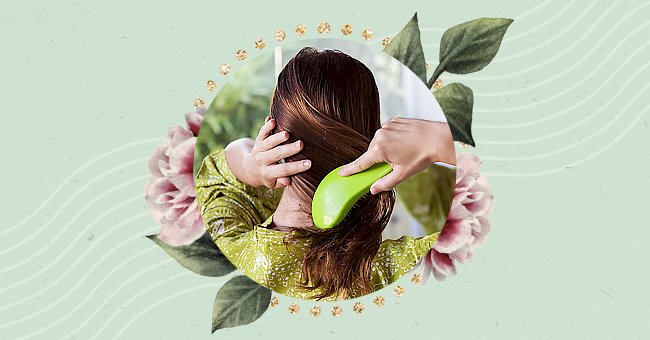 Our Picks: The Best Detangling Hair Brushes To Buy
The main objective of brushing hair is to disentangle the hair. This is why professional brands strive to create an even more powerful detangling hairbrush. There are different models of professional detangling brushes to meet best the needs of different types of hair: fine hair, thick hair, long hair, textured hair, etc.
Explicitly designed for textured hair, the detangling brush for curly hair makes it possible to eliminate knots without breaking the loop. The choice of your detangling brush is essential for the health of your hair.
Therefore, it is essential to take the time to compare the different models to find the one that will suit you perfectly.
What You Need To Know Before Purchasing A Brush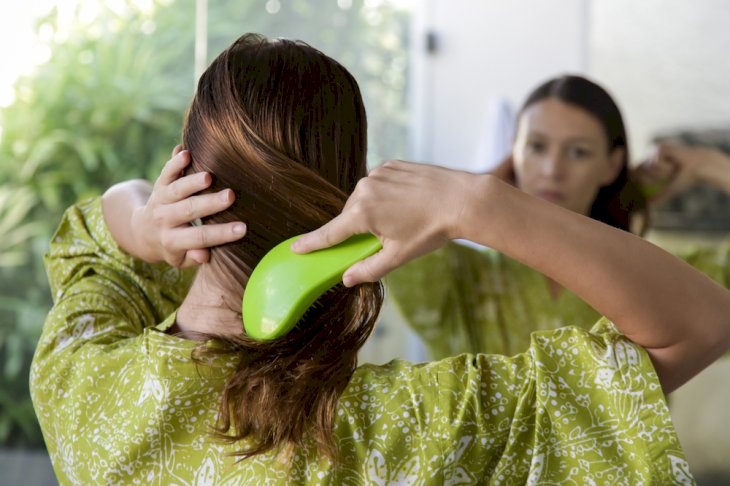 Shutterstock
The bristles of a brush are very important: boar bristles are suitable for all hair types and limit static electricity. However, if your hair is very thick with repetitive knots, the brushes with pearl nylon pins will be your best ally. The pins will penetrate the mass to eradicate all the tiny knots.
Also, it very important to clean your hairbrushes regularly because residues of hairspray, dust, pollution, and dirt are deposited there. When you comb your hair, you redeposit these parasites on your hair. So, once a week, remove the hair from the brush with a comb and soak in warm soapy water. Preferably, use a disinfectant spray on the handles.
Felicia Leatherwood Detangler Brush
The famous detangling brush for curly hair is flexible and has spaced teeth to slide through the most textured hair without damaging or breaking the fiber. The widely spaced Flexi-bristles glides easily throughout the hair without breaking or damaging your hair strands.
Tangle Teezer The Original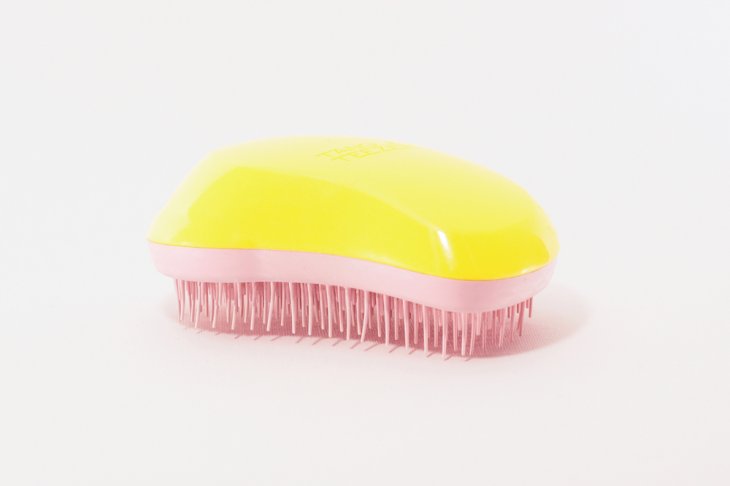 Shutterstock
This revolutionary detangling brush makes it easy to brush your hair without damaging your hair. The result is so impressive that you would look like you walked out of a professional hair salon using it every day.
With this brush with ultra-soft plastic pins, the hair routine becomes a pure moment of happiness. It is suitable for short, mid-length, long, colored, fragile, dry, delicate, frizzy, or thick hair. Also, it adapts to all hair types. It is even effective for brushing hair extensions.
Denman D3 Classic Styling Brush
This styling brush comes with seven rows of flexible nylon bristles that have rounded tips. The brush smoothes and structures the hair without damaging it and has an ergonomic handle for an easy and pleasant grip.
It is suitable for all hair types, perfect for straightening and structuring your hairstyle. The rounded ends do not damage the structure of your hair.
Shower Detangler Wet Brush
Detangling brushes don't have to be plain and ugly. The IntelliFlex bristles are on this brush are super fine, strong, and flexible. Your hair is bound to glide through the brush with the tangles removed effortlessly.
Milk + Sass Macaron for Hair Detangling Brush
Say goodbye to tangles with this beautiful and colorful detangling brush that comes with a compact mirror as well. Be careful, though; a child might just think it's candy! Lol.