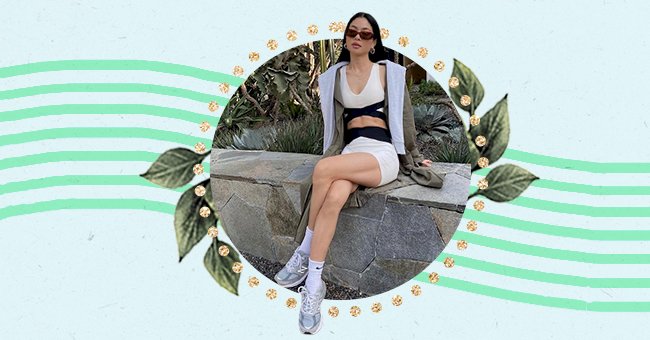 Our Picks: The Top 10 Activewear Brands To Try
A cute outfit can make anything better, even if it is trying to squeeze in an intense workout. Activewear is so much more than neon leggings, with several brands offering something new.
Whether you are working hard at the gym or off to pick up your coffee order, cute activewear items are necessary. Off-duty models, pop stars, and actresses all know the importance of a fabulous athleisure outfit.
You can be as chic and comfortable as these stars if you find the right activewear brands to shop from. Read more to discover ten of the best activewear brands to try for your stylish gym and errand ensembles.
Pru Apparel
Nobody can resist the confidence they get from the bold and colorful printed designs by Pru apparel. This brand offers unique activewear and empowers all women with their message of power, representation, and unity.
Outdoor Voices
With signature color-blocked clothing items that celebrities love, Outdoor Voices had to make it on the list. This brand gives audiences cute and functional pieces for every type of outdoor activity you can think of.
Ju'nae Fit
If you are looking for affordable price points and some of the most stylish sets, then you've found the perfect brand. Ja'nae Fit's activewear has every workout essential you need and some of the best long sleeve sets.
Eleven By Venus Williams
Train like a fabulous tennis star in Venus Williams's activewear brand with a vast collection of items. The pro tennis player shows us how it's done with the various features in her pieces, like hidden pockets.
Culture Fit Clothing
This culturally conscious brand offers activewear that incorporates West African prints to brighten up your day. The clothing items are also highly breathable with mesh panels and fabric that's suitable for airflow.
Sweaty Betty
Workout leggings are the foundation of a fantastic activewear outfit, and Sweaty Betty makes them like no other. No matter what color, print, or style you get, Sweaty Betty leggings will make your butt and outfit look great.
Daily Paper
Daily Paper is a casual streetwear brand that caters to a stylish person with an active lifestyle. Plenty of their items are comfortable enough to wear during a workout while running errands and making a style statement.
Bandier
Activewear for women can be a little bit tacky with all the pink and leopard prints, but Bandier changes that. Bandier makes stylish activewear items with comfort instead of tight pink hot pants in mind.
Live The Process
Have you been looking for activewear pieces that seamlessly fit into your everyday wardrobe? Live The Process makes the perfect selection of items that you just won't want to get out of for this instance.
Nimble Activewear
This sustainable activewear brand makes items from post-consumer used recycled plastic. The sustainable performance material is breathable, dries quickly, and stretches four ways for a comfortable workout.