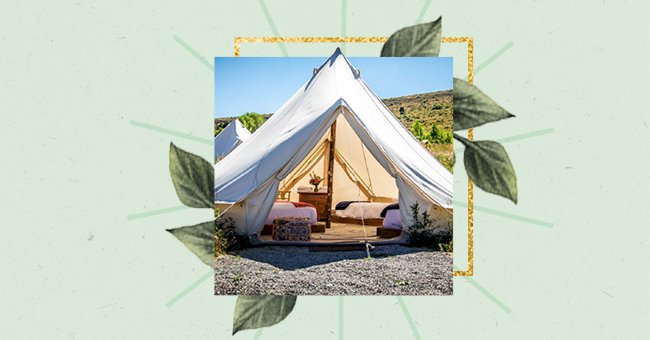 Our Picks: The Top 10 Best Glamping Destinations for The Summer
Although vacationing will be much safer this year, it is still essential to take the necessary precautions. Many people have turned to the outdoors for their vacation plans with the option of glamping.
Going camping is all fun and games until you have to sleep on the floor and use bushes as a toilet. Many people may enjoy being out in nature, but the discomfort of camping can be too much for a vacation.
Glamping offers extra perks to camping like running water, beds, ready-made tents, and cooking stations. If you are interested in this unique and thrilling vacation option, take a look at the ten best glamping sites below:
Capitol Reef Resort
Soak in the beautiful red rock mesas and Capitol Reef National park at this fantastic glamping spot in Utah. Visitors have their pick between fully equipped and luxurious standalone cabins or covered wagons.
Mendocino Grove
Mendocino Grove in California separates their safari tents into neighborhoods for an intimate experience. The 37-acre site features heated beds, communal bathhouses, wifi, and USB charging ports in each tent.
Firelight Camps
Itacha offers guests canvas draped tents with hardwood floors and soft battery-powered lighting. In addition to their comfortable sleeping conditions, guests have a continental breakfast and fantastic shared amenities.
Shash Dine Eco-Retreat
Explore the deep history of the Navajo area while staying at the Shash Dine Eco-Retreat glamping site. Guests can choose to stay in a traditional dome dwelling, a small cabin, or a restored wagon during their visit.
Camp Comfort
A bowling alley in Texas was converted into a boutique BnB with a campground that houses two cabins. There are four bedrooms among the cabins and communal areas with fire pits, a coffee bar, tables and chairs, and fresh cookies.
Moose Meadow Lodge
Honor your inner child by choosing to visit this lodge's extraordinary treehouse that can house twelve guests. The campsite is also near some of Vermont's famous attractions, from fine dining to biking.
Fireside Resort
This luxury lodge has 25 cabins that are all equipped with fireplaces, kitchens, private decks, and fire pits. You can also ride yourself around their various activities like white water rafting with their on-site Jeep rentals.
Conestoga Ranch
This bucket-list-worthy destination offers furnished tents with bathrooms and the plushest pillows ever. You can enjoy the view of the beautiful Bear lake during your stay or get a massage in the massage tent.
The Resort at Paws Up
This campsite is located on 3,700 acres of untainted wilderness in the heart of Montana's Blackfoot Valley. Their safari tents are basically hotel rooms on an outdoor playground filled with adventurous spots.
Ventana Big Sur
It is almost a crime to refer to this glamorous hospitality experience as any form of camping. This exclusive Californian adult-only campsite has everything you need for a luxurious sanctuary getaway.