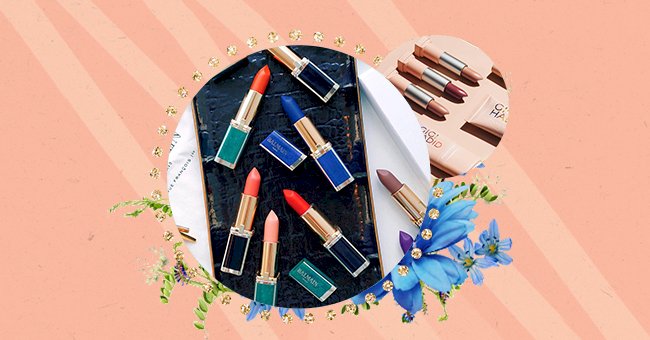 Our Picks: The Top 10 Makeup Collaborations of All Time
The world of beauty is full of meaningful collaborations. Any celebrity or beauty influencer wants their name across the label of a makeup product, and we can't blame them. This trend has grown strong since the early 2000s.
Beauty brands collaborate with brand influencers and celebrities to connect with the fans' market base that adores the said celebrity. Besides, this makes them look accessible, and sometimes, the price points make you want to delve into their brand.
Taking a look back at all the collaborations we have seen so far in the world of beauty; we have come up with our top picks over time. From the Jenners to MAC collaborations, we are sure there is a brand you just might have in your beauty cabinet.
1. Gigi Hadid X Maybelline
The Gigi X Maybelline collaboration kicked off in 2017 with the Jetsetter Palette launch exclusively at Ulta. However, the products were categorized as the "East Coast Glam" collection and the "West Coast Glam" collections.
The palette, which included two concealers, two lip balms, four eye shadows, one blush, bronzer, highlighter, and mascara, was the ideal full face set for the last-minute packers.
2. Kendall X Kylie Jenner
As if being sisters is not enough, Kylie, who owns Kylie Cosmetics, collaborated with her full-blood, Kendall Jenner, in a new cosmetics collection. Besides this collaboration, the duo have a fashion line together.
In addition to lip gloss and an eye shadow palette, the Jenner sisters debuted entirely new makeup items for this collaboration. The proceeds from this collaboration were donated to an organization. The organization protects and defends the rights and voices of Black trans people.
3. Becca X Barbie Ferreira Palette
For her first-ever collaboration, Euphoria star Barbie Ferreira collaborated with Becca to create a limited-edition liquid highlighter shade for face and body called Love.
The face and eyeshadow palette contains five multi-use, iridescent shades with a smooth, pigmented finish. Also, Euphoria fans were euphoric over this collaboration.
4. Katy Perry X OPI
In 2011, Katy Perry combined her Love of music and nails to introduce a new line of lacquers with OPI. The limited-edition polishes had only five polishes in them.
Named after tracks on her album Teenage Dream, the collection included a black crackle polish and four colored lacquers designed to be layered underneath.
5. Sephora X Pantone
Pantone® has once again partnered with Sephora to create another extraordinary PANTONE 2016 Color of the Year cosmetic collection. Both brands share a strong passion for how color can transform a face, mood, or even an attitude.
For the collaboration, the brands agreed that it was essential to focus on the overall collection related to the PANTONE Color of the Year 2016.
6. M.A.C X Nicki Minaj
When rapper Nicki Minaj and MAC collaborated, beauty fans were beyond ecstatic. However, the collaboration featured two shades, "Nicki's Nude" (which is described as a soft coral pink) and "The Pinkprint" ( a mid-toned pink named after her 2014 album), both in neutral-colored packaging adorned with the rapper's signature.
In 2010, the brand had created a limited edition lipstick in her name, and she has since appeared in multiple M.A.C Viva Glam campaigns to benefit HIV/AIDS awareness.
7. Mally Beauty X RuPaul
Mally Beauty teamed up with the iconic RuPaul of RuPaul's Drag Race to create a new unique limited-edition makeup collection inspired by the star. The collection also has all new makeup products and beauty kits available in special packaging.
Besides the lip glosses, the makeup collection also featured eyeliners, mascaras, concealers, eyeshadow sticks, color correctors, bundles, etc.
8. Charlotte Tilbury X Norman Parkinson
The collection is dedicated to and its packaging decorated with the legendary British fashion photographer Norman Parkinson.
Also, the limited-edition collection included two Matte Revolution Lipsticks, Cosmetic Cases, and new products for the Cheeks.
9. Balmain X L'Oréal Paris
Imagine owning twelve different shades of lipstick all at once! That is what the collaboration between Balmain and L'Oréal Paris offered. Besides, it was a unique case of fashion meeting beauty.
Aimed to empower women globally with the theme "United We Are Invincible," the collection brought a joint vision of inclusive beauty to life.
10. Sofia Carson X Revlon
Actress and recording artist, Sofia Carson, collaborated with Revlon to create an exclusive collection of her favorite Revlon nail polish and lip products, all in her signature shades.
Also, the Revlon x Sofia Carson Collection contained matte lipsticks in bullet and liquid form, nail polishes, and lip kits that include all three of Carson's favorite nude and red shades.