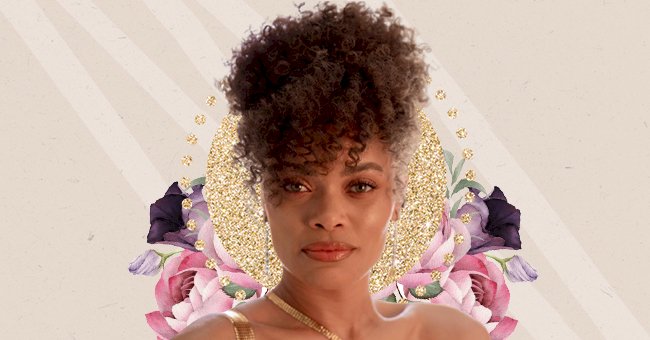 Our Picks: The Top 10 Makeup Looks At The Oscars
Everybody always shows up looking their best for the biggest awards night in Hollywood. This year's Oscars followed the same formal dress code, but many stars experimented with their makeup.
Awards season has not disappointed when it comes to stunning fashion and beauty showcases. Our favorite celebrities prove that staying at home for a year only makes us want to be bolder in fashion and beauty.
The Oscar awards premiered over this weekend, and every starlet looked as gorgeous as ever. Read more to explore the stunning makeup looks that our favorite stars wore at the Oscars this weekend.
Regina King
Regina King hasn't missed even by a hair since the award show season began. King's smokey eye looked sultry and sophisticated with her light blue Louis Vuitton gown that matched her eyeshadow hue.
Andra Day
Andra Day channeled the Oscar gold statuette with her glowing makeup look this weekend. The shimmering eyeshadow on her lids and rosy lip color gave her the perfect golden radiance for the night.
H.E.R
Unique eyeliner looks are one of our favorite makeup features we've seen this awards season. Musician H.E.R looked fantastic with her purple ombre cat-eye that complimented her Fuschia lip perfectly.
Angela Bassett
Striking was the theme of the night for Angela Bassett, who turned heads with her bold red gown. The extraordinary dress was complemented by an even more bold blue eyeshadow look from beauty heaven.
Zendaya
The 'Malcolm & Marie' actor channeled her inner Cher this weekend with her cutout gown and long hair. She topped off the bohemian vibes with her pristine lip gloss and brown shadow, barely-there makeup look.
Amanda Seyfried
Blood red has never looked better than when Amanda Seyfried wore it to the Oscars this weekend. The moody lip color and warm brown eyeshadow gave her vintage beauty look just the right amount of chic.
Emerald Fennell
Best Original Screenplay winner Emerald Fennell brought just the right amount of spring with her makeup look. The screenwriter wore flashes of lilac and pink on her face for a feminine, flowery and fun look.
Celeste Waite
Fluffy eyebrows, a hot red lip, and perfectly pink flushed cheeks made Celeste stand out at the Oscars. The makeup look matched her gown and was just as sexy and bold as it was fun and youthful.
Vanessa Kirby
Vanessa's striking red lip and bold eyebrows made her look like a model straight out of an editorial. Her elevated classic old Hollywood glamour makeup stole the show as she opted to go without earrings.
Nicolette Robinson
Effortless makeup isn't something we often see at award shows, but it is always welcome when it's there. Nicolette's perfectly shaped brows, lip gloss, and elongated eyelashes were a refreshing take on beauty at the Oscars.