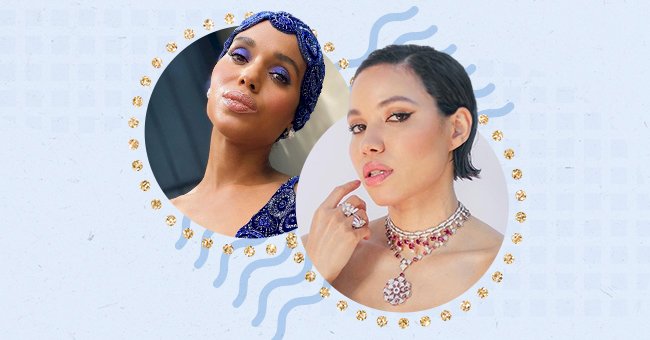 Our Picks: The Top 10 Makeup Looks At The SAG Awards
Hollywood's finest actors came out to celebrate the Screen Actor's Guild Awards over the weekend. If you expected anything less than drama from this socially distanced event, you thought wrong.
Every actor who appeared at the Screen Actor Guild Awards looked stunning this past weekend. 2021 has promised fashion and beauty looks that are extraordinary, and the SAG attendees followed suit.
Things are getting bolder and better than ever this year, and it is exciting to see it all play out. Scroll down to see ten of our favorite makeup looks from stars who showed up and showed out for the SAG Awards.
Kerry Washington
We have seen Kerry Washington sport many different colors, but nothing can compare to this blue. The electric blue mermaid-like look matched perfectly with her beaded gown and headdress, which looked magical.
Cynthia Erivo
Soft and subtle was the order of the day for the angelic-looking Cynthia Erivo this SAG Awards. Cynthia's flawless and plump skin radiates to make her look like a glowing natural goddess straight from the heavens.
Audrey Grace Marshall
Brightliner is totally in this year, and 'The Flight Attendant' actress Audrey Grace Marshall rocks it well. The 'Outstanding Performance' nominee looked amazing in her trendy yet unique neon pink graphic eyeliner.
Jurnee Smollett
Her makeup perfectly accentuated Jurnee's sophisticated Zuhair Murad gown and Bvlgari jewels. Although she kept it simple and clean, she topped it off with a bold black eyeliner to bring the drama.
Helen Mirren
You wouldn't believe that Helen's berry perfect look was achieved mainly using drugstore products. Her stunning pink lip look results from her makeup artist using L'Oreal Paris's Age Perfect lip range.
Vanessa Kirby
This 'The Crown' actor looks stunning in her old Hollywood glamour look with a classic bold red lip. You can never go wrong with fantastic matte red lipstick, bold eyebrows, and super long and voluminous lashes.
Ruby Barker
Ruby's soft and glowy forest fairy vibe looks extremely mystical, even though it was simple. We are all off to buy a mauve tinted lip stain to achieve this fairy-tale-worthy look from the past weekend.
Elle Fanning
The 60s and 70s have been giving us tons of style and beauty inspiration lately, and we're glad to see it at play. Elle channels her inner Bridgit Bardot in smudgy eyeliner and peach-colored lip with her Gucci set.
Emma Corrin
Emma's simple and sweet makeup look was the perfect fit for her contrasting Prada look. The utilitarian vibe mixed with her feminine charm in both her outfit and beauty looks turned out to be one of our favorite combinations.
Nicola Coughlan
Say goodbye to the flowery looks you're used to seeing this Brigerton actress in and say hello to the vamp. We love this ultra gothic and vampy chic look on Nicola, which is a refreshing change for her.