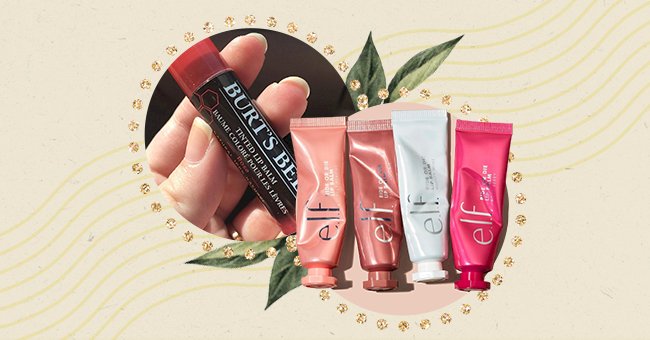 Our Picks: Top 10 Best Tinted Lip Balms To Buy
If there's one thing that minimalist makeup wearers and fully-fledged beauty enthusiasts might agree on, it is that a good lip balm is a good product to keep in your back pocket.
We love variety. One day, you might want intense color with lipstick, and the next, something more subtle. And on those days, a lip balm is one of the first products you might reach for.
Lip balms are good for locking in moisture, and with all the variety we're getting in recent years, you can also get one that offers a decent pigment, like lipstick or a high-shine like a gloss. Here are some of our favorite lip balms worth keeping on you.
Clinique Chubby Stick Moisturizing Lip Colour Balm
Clinique's intensely hydrating lip balm comes in fifteen satin-finish shades ranging from sheer and neutral to bold. The formula is spiked with moisturizing ingredients like jojoba oil, mango butter, and shea butter.
e.l.f Cosmetics Ride or Die Lip Balm
Vegan, cruelty-free, and as intensely moisturizing as you'd like from your lip balm at a reasonable price, what's not to love? It offers a sheer wash of color.
Burt's Bees Tinted Lip Balm
Don't count drugstore brands out of the lip balm running. This blam from Burt's Bees is infused with shea butter and botanical waxes to ensure lips stay moisturized for long.
Dr. PawPaw Tinted Multipurpose Soothing Balm
Multitasking products are becoming quite popular. With one product, you can get a decent flush of color on your lips and your cheeks. This soothing balm from Dr. PawPaw also has gentle ingredients and no added fragrances for those who might be wary of unnecessary additions to their products.
KNC Beauty Supa Balm
While it's nice to have a slight wash of color on your lips, sometimes you want something more subtle with a soft, shiny finish. The moisturizing ingredients include moringa, cotton, and Kuku oils.
Laneige Lip Glowy Balm
Everyone has their preference when it comes to their ideal lip balms. While you might want a tint of color sometimes, sometimes you want a shine like a gloss without compromising moisture. This glowy balm offers a glossy—and non-sticky finish.
Fresh Sugar Lip Balm Sunscreen SPF 15
This balm is a classic for a reason. The cult lip balm has SPF for protection from UV rays that might compromise the skin of your lips over time. There are also fourteen shades in both satin and shimmer finishes.
ChapStick Total Hydration Moisture + Tint
No shade to the original Chapstick that masses have come to know and love over the years, but this balm matches up reasonably well. The best part is that you won't be compromising on hydration, but you also get a flush of pigment in one of seven hues.
Sun Bum Tinted Lip Balm SPF 15
If you're prioritizing sun protection, you can "trust the Bum" to offer your lips just that. In addition, to protect and moisture, your kissers also get a tint of beautiful color.
Pat McGrath Labs Lip Fetish Lip Balm
For a nice self spoil, this lip balm is a nice splurge gift. It might look intimidatingly sparkly when you open it, but once you swipe it over your lips, it offers a gorgeous, pearlescent finish that you can wear alone or layered.