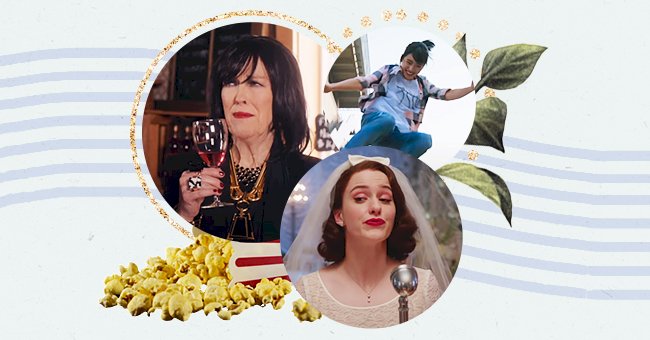 Our Team Shares Their All-Time Favorite TV Shows
Are you at a crossroads regarding what TV show to add to your weekend watchlist? Despair no more, because we at WomanlyLive have the most exciting suggestions to spice up your spare time with drama, romance, comedy, and thrill.
Who doesn't love watching a brilliant series as they munch on their favorite snacks and relax on their comfy sofa? We all know that luxurious feeling, and we all love it. But the problem arises when we've run out of stuff to watch and can't decide where to look for the next recommendation.
Because we're true TV buffs ourselves, we are here to remedy the situation with some of the most amazing binge-worthy suggestions. Brace yourselves as you scroll down to find the TV shows we can't seem to get enough of!
Schitt's Creek
Schitt's Creek is a brilliant sitcom, having completed six successful seasons with a total of 80 episodes. It follows the story of a married couple who lose all their money, and they're only left with one last asset - a shabby-looking town called Schitt's Creek.
Breaking Bad
Breaking Bad is an all-time hit American crime drama, having received numerous prestigious awards, including Golden Globe and Critics' Choice Television awards. The series explores a somewhat intriguing partnership between Jesse and White as they begin to grapple with the meth-making business.
Mindhunter
Mindhunter is a psychological thriller series, with Oscar-nominated director David Fincher and Oscar-winning star Charlize Theron as its executive producers. FBI offices Holden Ford and Bill Tench work together to catch serial killers by deciphering their psyche and everything that makes them tick.
The Marvelous Mrs. Maisel
The Marvelous Mrs. Maisel is an American period comedy-drama, starring Rachel Brosnahan as Miriam Maisel. The show explores the life of Miriam "Midge" Maisel, who has a perfect life until she stumbles upon her hidden talent of being a stand-up comedian.
Scandal
A splendid Shondaland political thriller series, starring Kerry Washington and Tony Goldwyn. The show centers around Olivia Pope (Washington), a former media consultant to the U.S. President, who launches her own crisis management firm and discovers that her employees keep secrets from her.
Chicago P.D.
Chicago P.D. is an action-packed police procedural drama series starring Jesse Lee Soffer, Patrick Flueger, and the One Tree Hill alum, Sophia Bush (who left the show in 2017). The series follows the Chicago Police Department's story, where Detective Sergeant Hank Voight and his Intelligence Unit band together to catch criminals.
The Office
The Office is a stellar sitcom series, which has been remade in 8 different countries because of its sheer popularity. The show is based on an award-winning British comedy series of the same name, starring Steve Carell, Ed Helms, and John Krasinski.
Meteor Garden
Meteor Garden is a 2018 Chinese TV series based on the Japanese shōjo manga series Boys over Flowers and a remake of the 2001 Taiwanese show of the same name. The series explores the story of Dong Shancai, who is ambitious enough to chase her dreams at her dream institution, but fate has a different plan for her.
Misaeng: Incomplete Life
Misaeng: Incomplete Life is a South Korean TV show based on the webtoon series of the same name. The show is centered around an employee's story who struggles to break from the ruthless corporate world, relying on his humor, degree, and some tactics to help him along the way. The show is available on Netflix.
Zindagi Gulzar Hai
Zindagi Gulzar Hai is a Pakistani drama centered around a somewhat complex love relationship between two strikingly different individuals. Kashaf and Zaroon are the lead characters of the series, who need to work hard to make their relationship work. You can watch ZGH on Netflix with English subtitles.