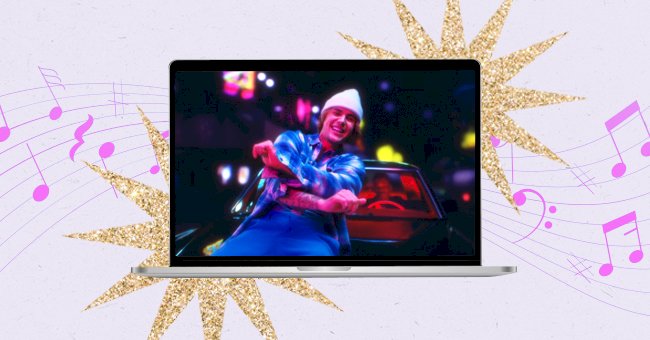 Our Ultimate Summer 2021 Music Playlist
We've officially entered the sunny days, which means it's time to get your groove on. In case you're wondering, the only way to vibe in the hot weather is by putting together the hottest playlist ever!
When life loses all rhyme and reason, a lyrical tribute can bring it all back, just like that. While winters call for emo, sulky, and downright sad tracks, summers are the time to go out in the sun, bopping until very, very late hours.
So whether you're planning beach getaways with your girlfriends or thinking of throwing a grand house party, these songs will keep you movin' for all the right reasons. Check out our ultimate summer 2021 playlist, and find your anthem for the next couple of months!
Brutal By Olivia Rodrigo
We'll be brutally honest here: no matter how old you are, this song will be a resounding reminder of that angsty little teenager in you. Of course, all it takes is one listen, and before you know, you'll have it on repeat.
Mr. Perfectly Fine
Is it even possible to have a music playlist that doesn't have Taylor Swift on it? Even if you don't have a Mr. Perfectly Fine to relate to or an almost broken heart to mend, this track will hit you right in the feels!
Peaches By Justin Bieber Feat. Daniel Caesar And Giveon
A perfectly badass song for the most badass season of the year! It's got everything to please your summery self - peaches, weed, and what-not! And this one comes courtesy of none other than Justin Bieber.
Boyfriend By Selena Gomez
We're all for the "cool girl, hot vibing summer," but sometimes, emotions get in the way. So if you're sulking over your sad love life or have simply hit a "dead end" like Gomez, confide in this song and let it comfort you.
Do It By Chloe X Halle
Do It comes from Chloe x Halle's sophomore album, Ungodly Hour. Furthermore, this song by the ravishing sister duo is the first one ever to reach the Hot 100 and centers around all the possible adventures a night out can bring.
Savage (Remix) By Megan Thee Stallion Feat. Beyoncé
Yes, you read it correctly: Megan Thee Stallion and Beyoncé together in one song! It certainly can't get any better than this, and if we still don't have you convinced, these signature lyrics might do the thing.
"I'm a boss, I'm a leader, I pull up in my two-seater. And my mama was a savage, got this shit from Tina."
Save Your Tears (Remix) By The Weeknd And Ariana Grande
Save this touching track for those cool, breezy summer nights when you just want to sit down with your feelings. There's no need to be an emotional wreck, though, so save your tears for some time later.
My Girlfriends Are My Boyfriend By Demi Lovato Feat. Saweetie
As if we needed a reminder, Lovato and Saweetie are here with a cool BFF appreciation song. Girlfriends before boyfriends, okay? Chant this powerful mantra as you sing and dance along to this sweet summer song!