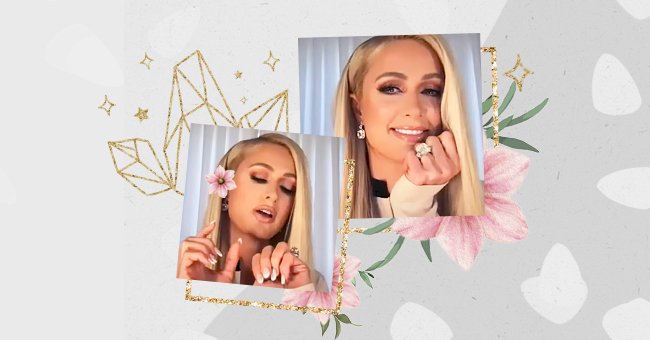 Paris Hilton Explains Love Story Behind Engagement Ring
Our favorite 'it girl', heiress, socialite, and business mogul, Paris Hilton, is engaged! You should see the multi-hyphenate millionaire's stunning engagement ring that matches her so perfectly.
Carter Reum proposed to Paris Hilton this February while on a romantic island vacation for her birthday weekend. The famous businesswoman said yes, and we would too if we were staring at that ring.
Carter and Paris had been dating for just over a year before he popped the question. Reum proves that 15 months is enough to know someone very well with the exceptional ring he picked, especially for Paris.
Paris Is Engaged
The forty-year-old entrepreneur and DJ got engaged over her birthday weekend on a private island last month. According to Paris, she and Carter grew very close over the past year, especially during the lockdowns.
The couple is close family friends and has known each other for fifteen years. Paris revealed that she and the venture capitalist have had incredible chemistry for years and hit it off immediately after their first date.
"We just had this incredible chemistry. We had our first date and haven't spent a night apart since. It's pretty amazing,"

Says Paris Hilton
The pair celebrated their engagement on the island by having a small dinner with their immediate family. Paris has been engaged three times before Carter, but we have a great feeling about this one for sure.
The Story Behind Her Ring
Reum selected a giant sparkler designed by Jean Dousset, especially for his future wife. The Jean Dousset piece has a romantic story behind it which Paris revealed during an appearance on 'On Air with Ryan Seacrest'.
"I'm so obsessed with it … it has like 15 diamonds going around and then inside it has a 'P' with a sapphire,"

Paris Explained
Hilton shared that the La Palette café in Paris inspires the ring design, thus is aptly named 'The Paris'. The excited bride-to-be also revealed that the piece has her initial engraved in it with a sparkling sapphire.
The Couple's Plans For The Future
Although it's barely been a month since their engagement, the couple moves swiftly with plans. Paris revealed that she and Reum were going through IVF treatments on her podcast 'This Is Paris'.
The IVF news comes as no surprise since the couple looks so in love and perfect for each other. Carter even gushed about Paris's potential as an excellent mother while they were still dating last year.
"She shines with her kindness, work ethic, authenticity, and her voice in making the world a better place, and she will do the same as a future mother and wife." Says Carter Reum
This pair could not be more perfect together, and it shows in the way the couple speaks about each other. We hope Paris and Carter have a seamless journey into marriage and parenthood in the near future.