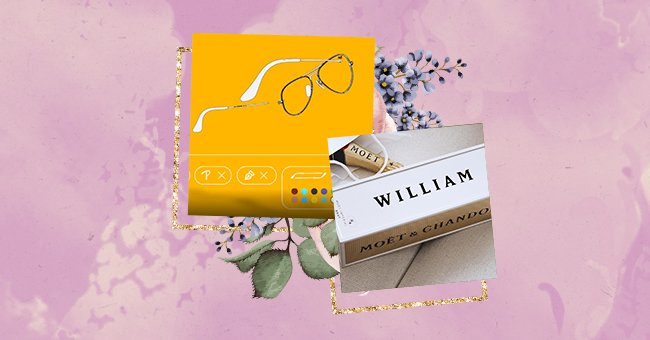 Personalized Present Ideas To Up Your Gifting Game
We get it. Gifting can be tricky. There are so many instances where you might just reach for a gift card to get it over and done with, but there are times where you're searching for something a little special.
This is where personalized gifts come in. Instead of gifting a pair of sunnies or a mug, you can turn everyday items into things that become precious keepsakes through the process of personalization.
We have compiled a few present ideas that will up your gifting game from engraving or customizing one-of-a-kind photobooks. Moreover, many brands now offer this type of service, so don't expect a lack of choice. Without further ado, here are a few personalized present ideas to level up your gifting skills.
Nice Laundry Personal Edition: Herringbone
Price:$45
Listen, if you are in the habit of gifting socks, you might as well give those that are incredibly comfy. These pair from Nice Laundry are described precisely like that. Moreover, you have the added benefit of personalizing them with three different monogram styles.
Artifact Uprising Instagram Friendly Books
Price:$15
If you would love to gift the Instagrammer in your life, how about you surprise them with this photobook? Compile all their Instagram pics and have Artifact Uprising. The finish is matte on full-color interior pages made from 100 percent recycled paper.
Lastly, the pictures are protected by a textured eggshell cardstock cover. Plus, you don't have to download them individually; just have Artifact Uprising connect with their Instagram.
Anthropologie Dagny Monogram Mug
Price:$14
Customize a mug with monograms of the tea, coffee, or hot chocolate lover in your life with this mug from Anthropologie. It is crafted with intricate botanicals and hand-painted stoneware. Plus, it's also dishwasher and microwave-safe.
J. Crew Vintage Pajama Set
Price:$64.50
A bed is a sanctuary; why not have the person in your life make their mark with monogrammed initials on a comfy pajama set? It's so comfortable and versatile that this might be the only thing you see them with.
Personalized Suitcases, AWAY
Price:$50
Got a traveler in your life? How about a personalized suitcase for them? There are several ways to customize this suitcase by style, color, or size. Therefore, you can make their time away from family or friends all the more special.
ABCDior Earring, Dior
Price:$250
Who said luxury could not have your name on it? Dior offers alphabet earrings that are crafted with a white resin pear and a gold finish metal. The uniqueness of the gift will be something the wearer will love forever.
The Classic Check Cashmere Scarf, Burberry
Price:$514
The personalization of this product is free, so you'll only have to pay for the scarf. You can monogram with up to three characters if you do not want the classic Burberry beige; there a variety of colors to choose from.
Clayton & Crume Monogrammed Sunglass Strap
Price:$35
When summer is around, you're going to need your sunnies. However, if you have someone who might forget their glasses, how about giving them a sunglass strap monogrammed with their initials? Clayton and Crume have the best ones around due to their silicone grips to ensure their favorite pair will be safe all through the summer.
Customizable Ray Ban Sunglasses, Ray-Ban
Price: As per style
You can do anything with a pair of Ray-Bans. Many of their styles can be customized, engraved even down to the lenses and frames. They are basically the best gift for your sunglass-loving friend.
MOET & CHANDON Exclusive Impérial Rosé NV Champagne & Personalised Tin
Price:$84
Last but not least is this gift that will wow the socks off anyone. The Impérial Rosé Champagne is an exclusive bottle that comes in a personalized tin that will stand out from all their keepsakes.