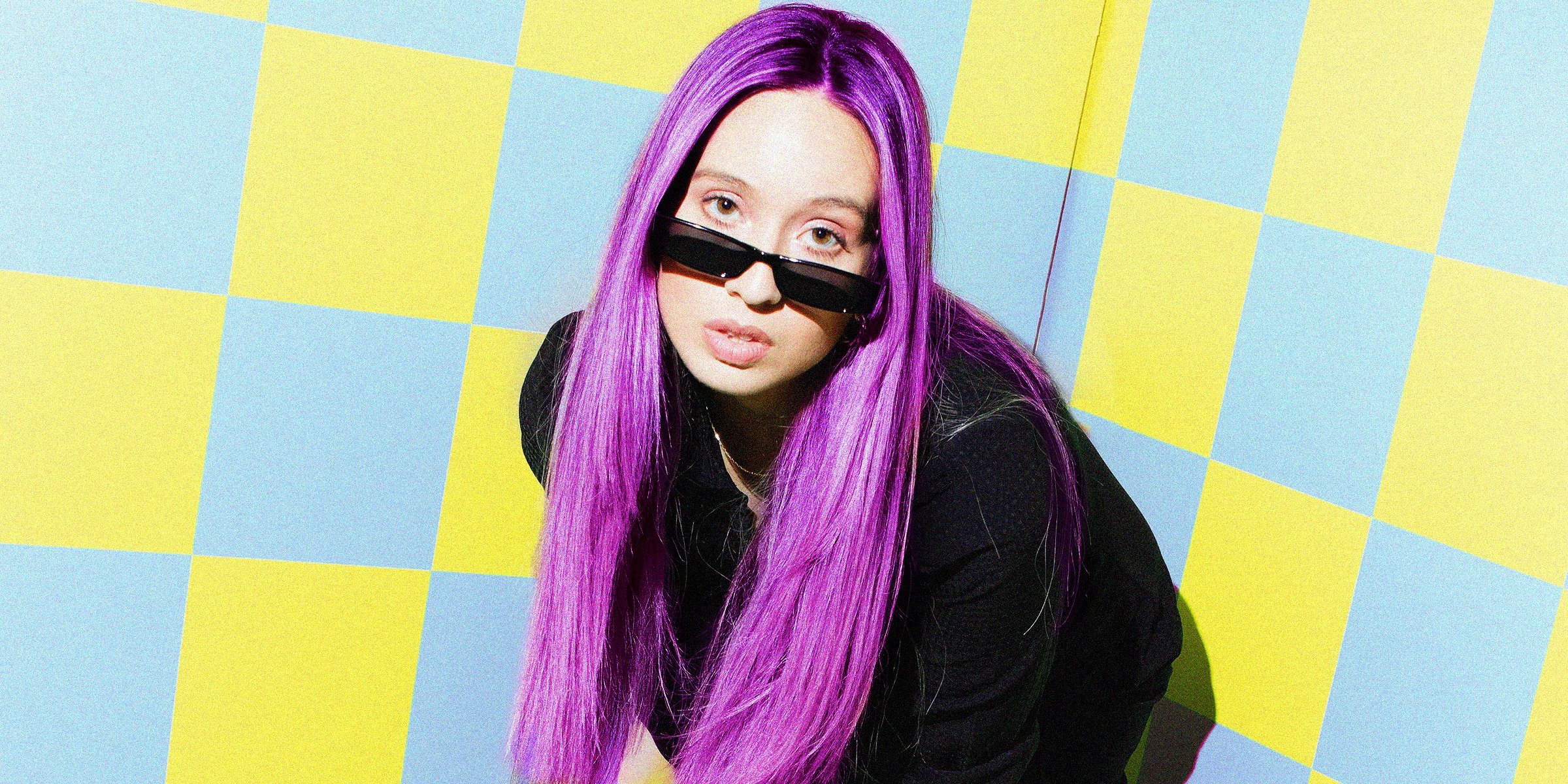 Woman with plum hair color | Source: pexels
Plum Hair Color: Ideas and Tips to Style This Vibrant and Versatile Tone

Plum hair color is an excellent way to flatter your face while intensifying your look. However, you need to know how to achieve the right shade of plum color for your skin and how to style your hair for that vibrant and versatile look you desire.
In recent years, bright and bold hair colors have grown in popularity. Despite the many shades to choose from, the plum hair color is slowly transitioning into one of the most endearing and loved hair trends.
The best part is that the plum color has cool and warm undertones, making it universal as it suits everyone irrespective of their natural hair color and skin tone. If you are ready to stand out with this vibrant look, you should learn how to get it right.
Portrait of a smiling woman with plum hair | Source: Getty Images
How to Choose the Most Flattering Plum Shade for Your Skin Tone and Eye Color
Before heading out to the shops to buy any plum hair color, you must understand your skin tone and eye color. These two factors will determine your overall look when you are done.
Standing in the sun and observing your veins is the easiest way to determine your skin tone at home. You have a cold undertone if your veins appear more blue or purple.
On the contrary, your undertone is warm if your veins appear greener. You have a neutral undertone if you can't determine which category you belong to.
While determining your skin tone, it is also essential to note that you can have a warm or cool undertone irrespective of your skin color. The next factor to consider is your eye color.
Choosing plum colors with cool undertones would be best if you have brown eyes, while those with warm undertones are better suited for people with gray and blue eyes. However, people with hazel-colored eyes can work with both undertones.
Plum Shades Can Be Very Versatile. Which Should You Choose?
Eggplant plum hair color looks just like the plant. The shade features both undertones; hence it is ideal for anyone and suits most eye colors. If you are looking at testing the coloring waters, this shade is right for you.
After coloring, the shade looks lovely on loose waves. You can also use it to create an ombré or balayage effect, so you do not have to overbleach your hair to look gorgeous.
The burgundy plum is a luxurious and feminine color that draws much more on purple than red. It is ideal for people who want to enhance their dark hair color without stress.
Depending on your natural base and the desired result, you can achieve the burgundy color with a simple tone-on-tone coloring to show off some lovely burgundy highlights.
Rose gold has always been described as a fantasy shade of color, but combining it with plum takes your hair game to a new level. The rose plum combines rose gold and plum colors to give a desirable final look.
The combination means it is ideal for both warm and cool tones. However, it would be best if you were committed to this look, as it is a high-maintenance shade. If you do not want to color your hair, you can opt for braids to achieve the look.
Cool-toned deep plum is another shade to try out, especially for those looking to make subtle changes to their look. It is the perfect blend for dark hair, which looks beautiful in braids like Regina King's.
The shade is perfect for every eye color but best suits darker skin tones. If you opt to use it as an extension for your braids, you can use it for your entire head or let it serve as subtle highlights.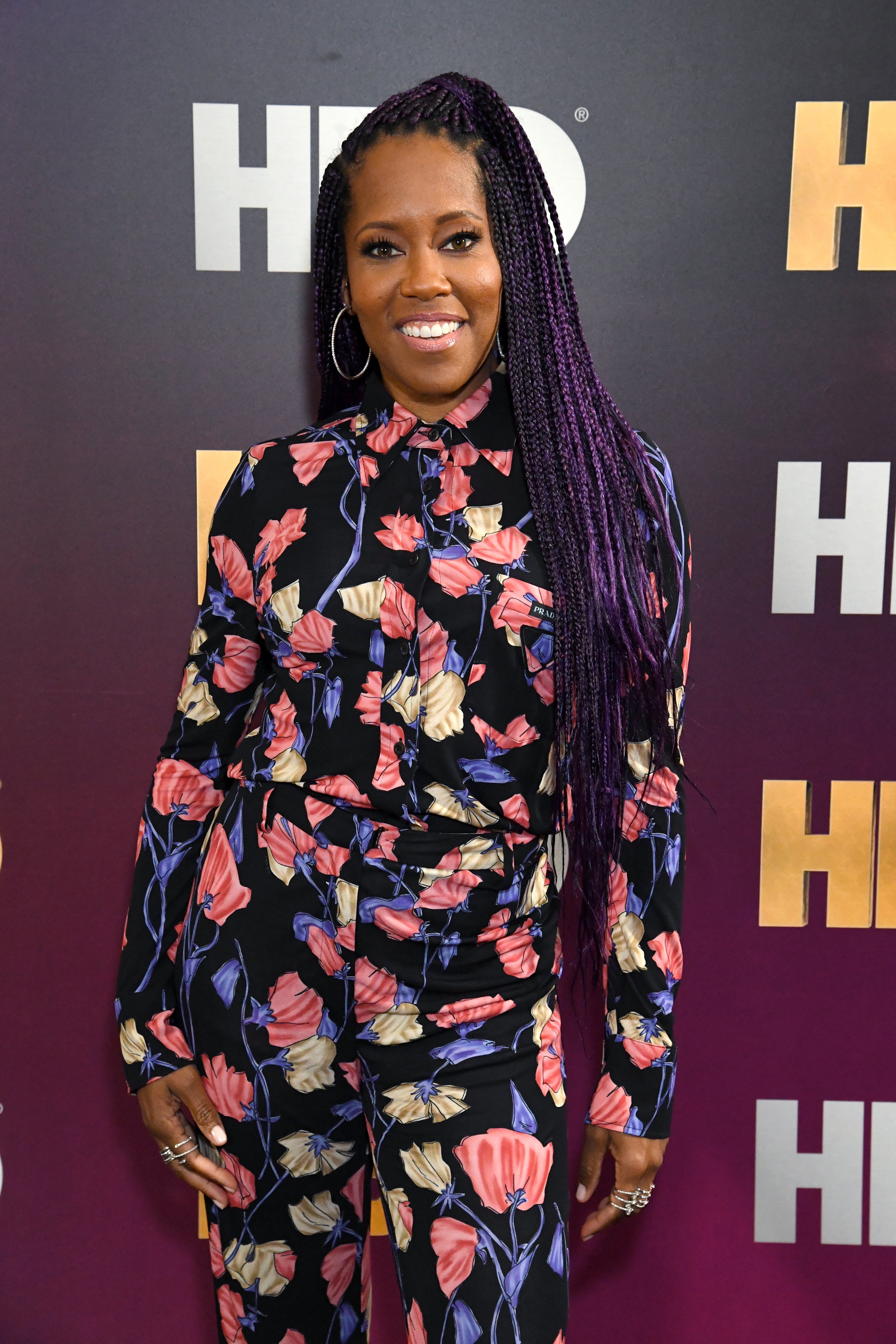 Regina King at the HBO Summer TCA Panels on July 24, 2019, in Beverly Hills. | Source: Getty Images
If you are bold enough to try out pastels and want a vibrant look that will turn heads, the pastel plum will deliver just that. The shade is perfect for warm undertones as it features a bit of rose gold.
It is also ideal for any eye color, and if you are not up for having a complete pastel look, you can decide to create an ombré effect.
How to Care For Your Plum-Colored Hair
Plum hair color is not easy to maintain as the red pigments tend to fade quickly. It would be best if you had a color-friendly sulfate-free shampoo that would keep the vibrancy of your looks.
Besides shampoo, you must condition your hair with an excellent protein-based conditioner, as coloring tends to weaken hair. You should also invest in an ultra-moisturizing hair mask to deep condition your strands.
In addition, while washing and conditioning, use cool water, as hot water strips your hair of moisture. It is also essential to protect your hair from the sun and use heat protection on your hair if you must use styling tools.