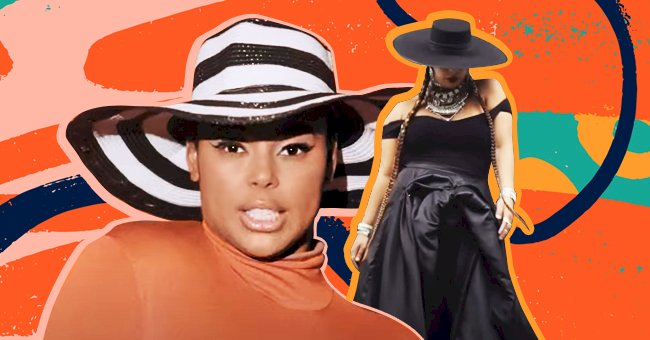 Plus-Sized Model Tabria Majors Stuns Fans With Epic Halloween Beyoncé Tribute
Look out, world, there's a new Queen B in town, and she has shaken the internet to its core! Nobody can outdo Tabria Majors' 2020 Halloween extravaganza for the next decade.
The spare time we all spent at home during quarantine gave some people an abundance of creativity. This year's Halloween costumes were the best we've seen in years, mostly from celebrities.
Although several famous faces put in their all for their costumes, one plus-size model won the holiday. If you've never heard of Tabria Majors, buckle up and get ready for a very wild and incredibly epic ride.
Beylloween Is Here
Plus-size model Tabria Majors teased her Halloween outfit on Instagram just like any model would. Fans anticipated the event after seeing the teaser, which looked identical to the Crazy In Love music video.
Just a day after her first snippet, the Sports Illustrated model shared another Beylloween clip online. Tabria had the choreography to Beyoncé's partition down to the tee, but this was nothing yet.
Thickyoncé, The winner of Halloween 2020
The entire internet was in for a treat on Halloween day when Tabria finally dropped her Beyoncé tribute. Her Halloween extravaganza consists of a nearly 11-minute video with choreography and looks galore.
The Savage x Fenty ambassador stunned in a high production value display of her dumbfounding talent. Viewers around the world dubbed her as "Thickyoncé" and crowned her as the queen of Halloween.
One Twitter user pointed out her stan worthy performance in a quote tweet above a clip from the video. Tabria's astounding dancing talent came pretty close to that of the Queen Bey's, and we're still in awe.
Stand Out Looks From The Short Film
Majors referenced everything from Dejavu to this summer's Black Is King. All of the looks were detailed to perfection from her head to her toes, and one would even mistake her for Beyoncé at a quick glimpse.
Every look from her excellent exhibition stood out, but we do have our favorites. We think that the looks for her 'Already' performance and the Coachella clips' innovation were executed flawlessly.
How She Did It
Tabria later posted gratitude towards her collaborators for their help with this project. In the caption, Majors credited choreographer Kany Diabaté for her training and additional dancers.
She also credited director Matt Alves for his work on the three-month-long project. We are inspired by Tabria's dedication to this epic transformation and can't wait to see more from the overnight icon.