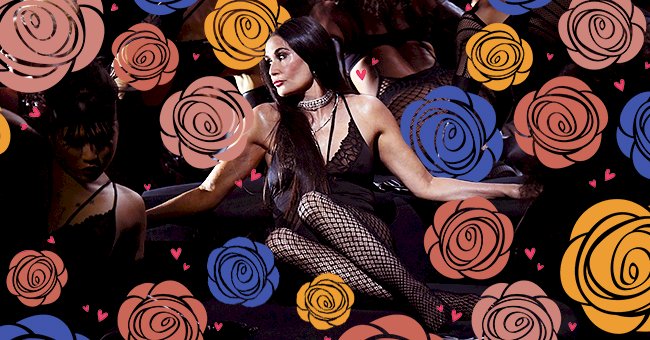 Rihanna's Savage X Fenty Fashion Show Encompasses Inclusivity as a Variety of Stars Taking Centre Stage
Rihanna stunned audiences once again with her second Savage X Fenty show last week. The Amazon Prime special was an extravagant exhibition of lingerie, featuring a star-studded cast.
Rihanna is a woman who knows no bounds when it comes to music, beauty, and fashion. Her creative genius impresses audiences time and time again without fail.
The latest installment of the Savage X Fenty showcase featured a diverse cast of models and celebrities. Rihanna invited her favorite performers to rock the stage, and we loved seeing the familiar faces.
Here is a rundown of our favorite celebrity appearances on the Savage X Fenty Volume 2 Show:
Lizzo
Lizzo dazzled in an electric blue set during a dance solo in the Amazon Prime Video stream. The mega pop star works her stuff in front of a mirror to D'Angelo's "Brown Sugar," and we love every moment of it.
Lizzo shared that she is distancing herself from the body positivity movement in a recent Vogue interview. She instead normalizes fat bodies by living confidently in her skin, as seen in her stunning performance.
Indya Moore
Indya Moore is one of the many non-binary performers who appear on the breathtaking runway. The 'Pose' actor has made significant strides in the industry and applauds Rihanna for doing the same.
"I'm excited to watch Black women be beautiful, and I feel like Rihanna is giving us that."

Says Indya Moore
Rosalia
Spanish pop star, Rosalia, performed in a black two-piece from the Savage line during the show. The international sensation graced audiences with her beautiful voice and flamenco-inspired choreography.
Rosalia praised Rihanna for her inclusive lingerie line that empowers people of all sizes and genders.
"I think Savage is something that makes me feel like, wow, I can feel so powerful,"

Says Rosalia
Demi Moore
Demi Moore proves that age is nothing but a number in her sexy surprise cameo. The 57-year-old actress oozes confidence and sex appeal in a slinky black fishnet set during her appearance.
The star shows no signs of nervousness in her show-stopping piece, even though she admits to nerves. Demi shared that support from Rihanna and her younger cast members freed her from ageist anxieties.
Paris Hilton
In a hot pink Savage X Fenty set, Paris Hilton is a sight we didn't know we were missing in our lives! The million-dollar mogul appeared near the end of the show in an outfit that looked customized for her.
Paris gave Rihanna's vision her signature "That's Hot" stamp of approval as she gushed about the show.
"What I love about this show is that everybody is beautiful, everybody is sexy,"

Says Paris Hilton.
Christian Combs
The Savage X Fenty show celebrates the sexuality of all genders and includes a variety of male models. Christian Combs is one of the brand's familiar male faces and a collaborator for the male range.
Combs spoke on the privilege of working with Rihanna and commended her for always being inclusive.
"That's one thing I really love about Rihanna, she doesn't discriminate."

Says Christian Combs