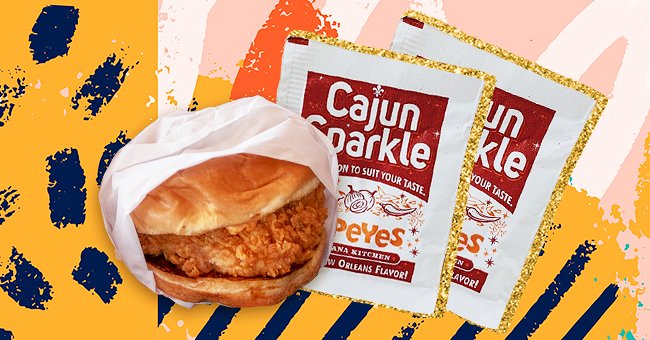 Popeyes Secret Menu Items That Hit The Spot
The Popeyes chicken sandwich turned the world upside down last year. The poultry takeaway restaurant has a significant influence on food lovers, and they only get better.
The underground menu world is one mysterious and well sought out place. People can't wait to get their hands on exclusive secret menu items that will tantalize their taste buds.
Popeyes has a fantastic menu selection, but they take their deliciousness further with their secret menu. Take a look at some of the delicacies you can find on the franchise's undisclosed food items list.
Cajun Sparkle
This small pack of magical dust will change the way you eat your Popeyes forever when you try it. Cajun Sparkle is a Popeyes seasoning that packs a punch and goes great with everything on the menu.
Many customers have called it "crack dust" or "edible fairy dust" because it's just that good. Several locations have a stockpile, so make sure to ask for a sachet the next time you order your regular meal.
Cajun Gravy Fries
Popeyes used to stock a loaded fries option on their menu, which has since been discontinued. Many customers were upset about this decision but quickly found a DIY alternative.
If you're familiar with the Popeyes mashed potatoes side, then you know the wonders the gravy can work. Thus, your loaded fries only need a drizzle of that flavorful gravy, and you can enjoy a glorious creation.
Cinnamon Sugar Biscuit
Biscuit lovers all over America will love this delicious dessert hack. This delectable biscuit requires the cinnamon and sugar seasoning from the Popeyes apple pie to complete the scrumptious treat.
Sprinkle some of the sweet seasonings on your side order of biscuits, and your life will change indefinitely.
Naked Chicken
Popeyes proves that chicken does not have to be deep-fried to be delicious with its "naked" offering. Those who prefer their chicken without breading can order a naked version of any dish on the menu.
Chicken Biscuit
This chicken sandwich breakfast alternative is a combination straight from heaven. This duo was the first sandwich experience from Popeyes before the notorious sandwich first made its appearance.
Now the biscuit and chicken combo make a delightful breakfast treat the customers make themselves. Order your chicken how you like it with a side of biscuits and enjoy this to start your day right.