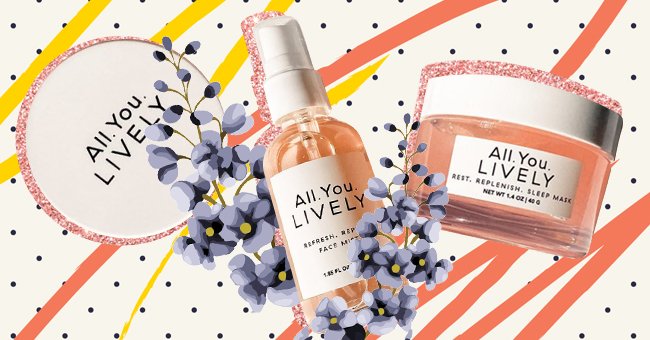 Popular Instagram Brand Lively Lingerie Launches Skincare Line
The lingerie brand that's on everyone's lips is stepping onto the beauty scene with a new and affordable skincare range. And Everything Is Under $22.
Michelle Cordeiro Grant worked as a senior merchant at Victoria's Secret, and then, in 2016, she ventured on her path with Lively. The lingerie brand offered a more modern lingerie company that blends underwear, activewear, and swimwear.
The "no makeup needed" lifestyle inspired Lively to spring into the market, particularly at this time, with self-care being the center of beauty. The buzzy brand is adding to its feel-good range of lingerie with some feel-good skincare products.
The Inspiration
"The feeling I was having, which was shared by our community, was that 'less is more,' and that has only been amplified throughout quarantine."

Cordeiro Grant told Pure Wow,
Lively set out to create a line of three self-care products that help to refresh, restore, and renew your skin wherever you are, whatever you're doing and whether or not you're wearing makeup.
The Three Products
The Restore Renew Lip Balm ($15) is formulated with vitamin E to restore and moisturize chapped lips. Cordeiro Grant says in a conversation with Allure that she spent the most time figuring out the texture. She wanted to create a moisturizing balm that doesn't feel sticky or oily.
For a refreshing pick me up, Lively released the Refresh Repeat Face Mist ($16). The mist contains pink rose oil and grapefruit seed, which adds a refreshing scent to your face.
Lastly, she created the Rest Replenish Sleep Mask ($22). The mask contains hyaluronic acid and vitamin C to nourish skin overnight while providing gentle, clarifying exfoliation. And honestly, masks are the 'it girl' of feel-good skincare.