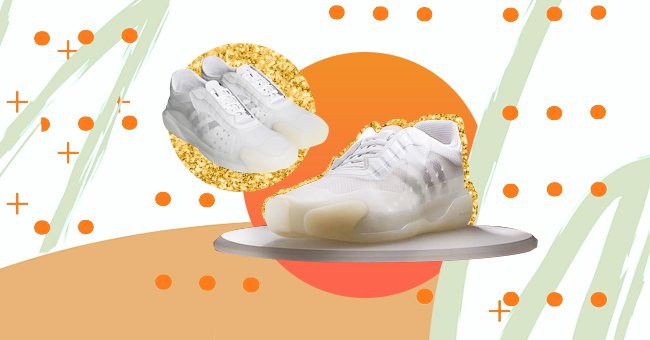 Prada x Adidas Announce The Release Of A New Sneaker
Adidas and Prada are back with another collaborative sneaker, and they're undoubtedly better the second time around.
After months of dropping teasers, Adidas and Prada have finally unveiled the next sneaker as part of their collaboration.
Following their debut collaboration, where the Italian luxury brand Prada put a twist to the classic Adidas Superstar, the two brands are back for a second round. This time unveiling an entirely new design called the A+P LUNA ROSSA 21.
The Prada For Adidas Collaboration
Adidas have been no strangers to big brand collaborations in the past having had a few, including Pharell Williams and Kanye West, with the highly coveted "Yeezy".
Prada, on the other hand, has shown much reluctance for the collaborations bandwagon building on their own brand personality. However, last year, the two brands started a collaboration that Prada described as "a partnership to begin a partnership."
The A+P Luna Rossa 21
A balanced combination of each brand's style heritage, the shoe fuses the Adidas three-stripe visible under the shoe's sheer upper and Prada's iconic red LUNA ROSSA logo line running up the back heel, cutting a neat gap through the bumper.
Designed as a natural extension of the athlete's body, the shoe has a sleek, lightweight look and feel, with good stability and grip. It is functional, but it's also not the worst shoe to look at, and all the attention to design will probably make this shoe a comfortable leisure sneaker.
A+P Luna Rossa 21 Inspiration
The new collab results in futuristic A+P Luna Rossa 21, designed for the Luna Rossa Prada Pirelli sailing team. The inspiration for the shoe comes from the design of the new AC75 Luna Rossa boat and iconic Prada and Adidas sneakers from the past.
"For us, it was always going to be essential to create a silhouette that enabled the Luna Rossa Prada Pirelli Sailing team to compete at the highest level. So, throughout the design process, we worked closely with the athletes, listening intently to their needs and incorporating their insights."

says Nic Galway, senior vice president design at adidas Originals.
Reactions To The New Shoe
It appears there isn't an exact resolution on the shoe, and early reactions are divided. It probably won't prevent instantaneous sell-out upon release.
While some feel the expected retail price will be too high — which should likely be expected from a collaboration between Prada and Adidas; other commenters admit that this new iteration from Prada and Adidas is growing on them.
Availability
The sneaker is announced to drop on December 9, online and in-store, at Prada boutiques and Adidas flagship stores worldwide. The shoe will also be available at selected retailers, those of which are to be confirmed.