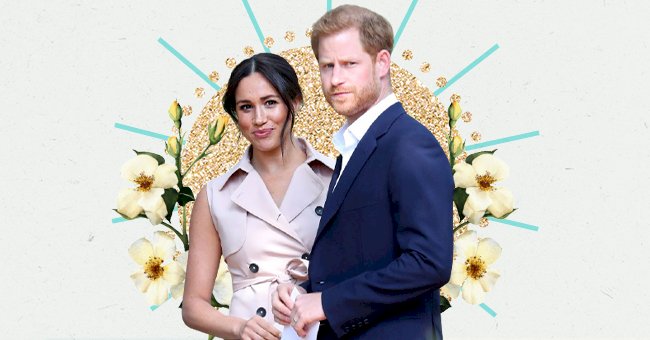 Prince Harry & Meghan Markle Voted 'Most Respected' Royals After The Queen
Prince Harry and his wife Meghan Markle have been voted as the most respected royals after the Queen by young Britons. Her Majesty led the poll with 25% of the vote, while Harry came in second with 22%.
The couple may no longer be in the United Kingdom, but their respect when they were there has not been diminished. The survey was by the youth health charity stem4 involving 1000 teenagers and young adults.
We have to note that since their exit as senior royals and their final move from the United Kingdoms, Prince Harry and Meghan Markle have faced severe media backlash over time.
About stem4
stem4 is a charity in the UK that promotes positive mental health in teenagers and their support systems, including their families. They do this by providing mental health education, early intervention, and resilience strategies.
Their services are mainly provided digitally through their innovative education program, pioneering mental health apps, clinically-informed website, and mental health conferences that help young people and those around them flourish.
Its mission is to foster good mental health in teenagers by enhancing early understanding and awareness. They aim to raise early awareness and highlight the importance of early intervention in teenage mental health issues to help stem problems early.
They also educate through interactive conferences for schools, digital tools, and their comprehensive website. In addition, they encourage debate and shared information while providing self-help through their mental health app library, website, and booklets.
The Poll And Other Rankings
After the poll, Her Majesty led the poll with 25%, while Harry came in second with 22%. He was closely followed in the rankings by his wife Meghan with 21%. Prince William and his wife Kate Middleton meanwhile won 10 and 11% of the votes.
According to stem4, the most common reason voters admire public figures was that they are courageous and resilient, and even when things go wrong and are criticized, they continue. This reasoning was because they stand up for people's rights and make society a better place.
More Accolades From The Poll
Princess Diana was cited as a notable mention in the public figure category. Also, Meghan and Harry's friend Oprah Winfrey received praise in the 'inspiring characters' category. However, Harry and Meghan were generally less popular among older people.
In addition, David Attenborough, former senior manager at BBC, was the most popular in a different category looking at inspiring figures. His ranking was at 54%, making it the highest of anyone the group voted for.
Significantly many of the most admired famous people included Billie Eilish and Prince Harry. These two have been honest about their mental health issues.
Problems like anxiety, depression, and self-harm are unfortunately prevalent among young people. However, it makes a massive difference to them when public figures dare to open up.