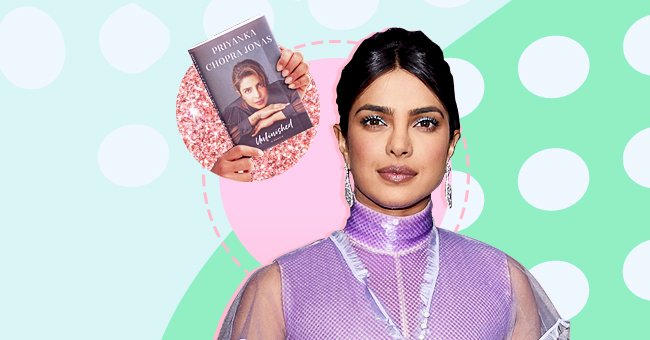 Priyanka Chopra Teases Memoir Release
Priyanka teases her memoir that became a best-selling book on Amazon US within 12 hours of being made available for pre-order.
Priyanka Chopra Jonas has been in the public eye for over two decades. It's twenty years since she was crowned our Miss World. Despite that, many aspects of her life are not exactly public, and she gets into them in her new memoir, reliving some of her most intimate memories of her past.
The Indian actress, singer, and film producer shares her personal story, "dedicated to my dad's unfinished journey." Here's another something to add to your list of books to read that may inspire you.
Priyanka's Instagram Post
Chopra - Jonas recently posted a picture of herself beaming with jubilation as she proudly holds what looks like her memoir, 'Unfinished.' The post is, however, of the book jacket of her memoir.
"That feeling when I'm holding my book in my hands for the first time... just kidding, I only received the jacket, so I wrapped it around a book to see what it would really feel like. I can't wait to get the first printed copy next month!"

Chopra's caption read.
Chopra's Memoir
She shares that she ironically named the book "Unfinished" years prior to having written it. She also talk about her experience of writing this memoir and how it's brought her to the point of having to reconcile some issues that she had "put to bed."
The Inspiration Behind The Memoir
"I wasn't supposed to be here," says a frank Priyanka Chopra Jonas, alluding to her celebrity status. She hopes that's what readers will take away from her "Unfinished" that they can dream boundlessly.
The memoir has taken two years to write. Of those years, a lot of progress was made during the three months of the initial lockdown.
'Unfinished' Reaching Bestseller
The actress shared the news of her memoir's release earlier this year. Additionally, she also shared her excitement about 'Unfinished,' becoming the best-selling book on Amazon US, within twelve hours of being made available for pre-order.
"Thank you all for taking us to number 1 in the US in less than 12 hours! I hope you all love the book."

Priyanka wrote in a tweet.
Availability
The memoir is available for pre-order for eager fans who want to get their hands on it as soon as possoble but, it will be officially released next year in February 2020