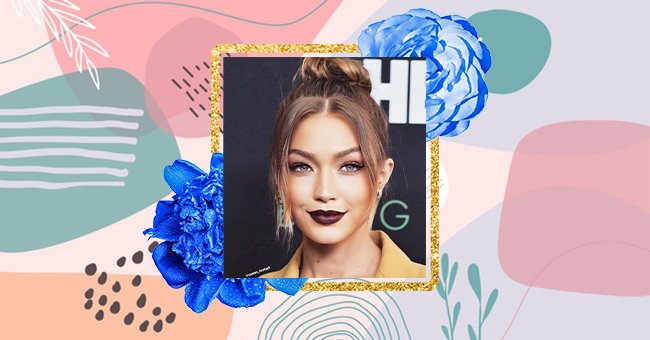 Pro Tips On How To Part Your Hair Correctly
Parting your hair comes naturally to some people, but others tend to swing between side, middle, and zig-zag options. While it's always a good idea to embrace your natural parts, experts suggest changing up your part based on your hair length, texture, and facial contours.
The 90's kids have a strong affinity for hair parting, right from the school days when pinning up your hair with a middle or side part was a part of the etiquette regime. But with time, later generations, including Gen Z, resorted to deeming this trend rather uncool and unnecessary.
Whatever people say, we have seen the return of hair parting on runway shows, fashion campaigns, and on the Instagram feeds of A-lister celebrities. And because we would never want to part from parting our hair, here are some pro tips on doing it the right way.
Flatter Your Facial Features
You might not have considered this closely before, but how you part your hair can highlight your facial contours. It's best to determine your face shape and bone structure and then opt for suitable hair parting.
People with round faces should choose a more pronounced side parting, while heart-shaped faces look more prominent with a middle parting. If anyone has a broad forehead and is not fond of bangs, trying on a deep side parting can give a flattering look.
Determine Your Hair Texture
Embracing your natural part is quite accurate for curly-haired folks because it follows their hair texture and makes it appear voluminous. They can also opt for a side part because a middle parting might irritate their face with the hair falling on the forehead and eyes.
Thick-haired people can try center parting but avoid going too deep so that the hair can follow a symmetrical pattern on both sides. And if you have fine and thin hair, give a chance to zig-zag parting or switch between different parts to land on the one which adds more texture and bounce to your hair.
Consider Your Hair Length
Another pro tip to keep in mind is determining your hair length because that can help play up your hair parting. People with short hair are impacted more by a part than the ones with long hair, as volume and texture become significant factors in reduced hair length.
"If you're not locked into a specific part and enjoy shifting it around depending on the hairstyle, keep in mind that the shorter your hair, the more significant of an impact your part will create."

says hairstylist Naeemah La Fond.
Be Precise & Make Use Of Hair Tools
Natural parts are easy to find because just a little nudging after washing your hair will help you find your part. However, middle and side parts can get tricky, and it's best to use hair tools like wide tooth and carbon tail combs to achieve precision.
"Anytime you are parting the hair, be sure to part the hair all the way back to the crown of the head in order to give balance to the hair."

says La-based Salon Stylist Anh Co Tran.
Don't Be Afraid To Experiment
Nothing looks more flattering than embracing your natural hair part. It will bring out the best in your hairstyle, give a volume and texture boost to your hair, and play up your facial contours like nothing else.
One more exciting thing to try is opting for a different hair part every once in a while. Switch up between your side and middle parts, and try on some zig-zag to transform your hair and face and bring out the best in your physical appearance.