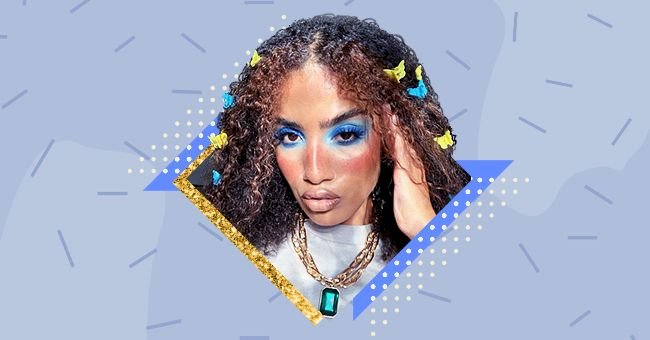 The Hairstyle You Should Try According To Your Horoscope Sign
Do you need a change to your look but don't know where to start? Numerous things are written in the stars for us, so why not take a chance on the zodiac for your physical appearance update?
There's nothing more complicated than trying to figure out a new signature hairstyle after a while. Most people know when they are due for an appearance update, but finding the right style can be challenging.
Several factors go into considering a hairstyle, so why not add one more that's less technical? If you're looking for a fun way to choose, see the hairstyle choices we've collated based on zodiac signs.
Aries - Space Buns
Space buns are youthful, playful, and edgy, just as an Aries woman is. The adventurous sign can pull off this slick but fun look with ease since Aries are bold and willing to experiment with unconventional styles.
Taurus - Loose Bun
The Taurus woman is all about style that meets comfort this year, which also concerns hairstyles. A loose bun hairstyle is chic, practical and flirty, and feminine, just like a Taurus woman's personality.
Gemini - Braided Pink
Gemini's are curious, playful, versatile, and are certainly not shy to stand out. A pop of color would serve a Gemini woman well, and face-framing braids add another unique element to the hairstyle, even if it isn't pink.
Cancer - Laidback Bohemian Bun
Cancers are known for being emotional creatures, which makes them naturally empathetic and approachable. This laidback bun hairstyle requires minimal effort to be perfect, just like a Cancer.
Leo - Bling It On
Confident Leo doesn't mind being the center of attention, which leaves room for more everything. Hair colors, cuts, and accessories can be as over the top as possible, so bring on the colorful barrettes.
Virgo - Sleek Chignon
Virgo's are deliberate, hard-working, detail orientated, and have their life together. A sleek chignon bun is an ideal hairstyle for a polished Virgo woman who is always on her A-game when it comes to being chic.
Libra - Big Beautiful Braids
The Libra woman has a beautiful soul and is always the voice of reason and point of reference for balance. Braids are soft and reliable, and beautiful, which is the perfect match for any Libra.
Scorpio - Flipped Ponytail
Scorpios have a reputation for being a bit hard to approach, but they're soft once you know them. This sleek pull-back style is bold and robust and smooth and flirty, which perfectly encapsulates the Scorpio.
Sagittarius - Messy Topknot
Free-spirited people such as Sagittarius only deserve things that match their spontaneity. A messy topknot is perfect for any mood or activity, which is precisely what a Sagittarius needs for their vibrant lives.
Capricorn - Rope Braid
Purposeful Capricorn always approaches things with ambition and careful consideration. This pretty twisted plait is a timeless style that one can always count on to look great and serve a practical purpose.
Aquarius - Loose Knot
Aquarius women can be described as quirky, independent, and original, so they need a style that reflects that. This loosely knotted hairstyle is relaxed, unconstrained, and creative, just like the Aquarius woman.
Pisces - Pretty Pony
This pretty ponytail hairstyle is romantic and soft, perfect for the nurturing and graceful Pisces. Although this hairstyle is quite delicate, it is sleek and strong, capturing the other side of a Pisces.