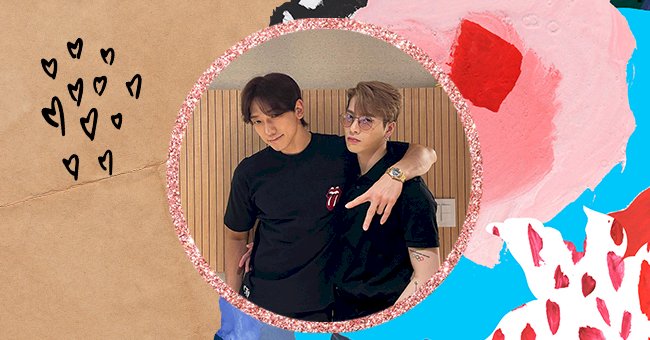 Rain & GOT7's Jackson Wang Release Music Video For Their Song 'Magnetic'
In addition to the new music video, legendary Kpop artist Jackson Wang is planning to have a busy year with at least thirty projects planned.
The two Kpop icons, Rain and Jackson Wang have collaborated to release a hot new single last week. This week, they've turned up the heat, dropping the music video to their song "Magnetic."
The steamy new visual spectacle to accompany the romantic song was co-directed by Wang along with 88rising's Mamesjao.
'Magnetic' Music Video
The music video is a treat for the eyes with its impressive cinematography and styling choices. It's appropriately paired with the song which sensual RnB song for which it accompanies.
In the monochromatic video which Wang not only co-directed but also scripted, the duo stops time and goes on a lap around the art gallery.
We're introduced to rain and Jackson as art portraits which come to life in their suave suites outside of the picture frames.
'Pieces by Rain'
'Magnetic' features on the mini-album "Pieces by Rain," released on March 3. There are some collaborations to enjoy in the EP from some favorites and some new kids on the block.
Rain hasn't released a solo album in four years. The freshly released five-track EP follows his last project, "My Life," from 2017.
However, the Kpop veteran has still been busy, having formed part of the trio SSAK3 with Kpop artist Lee Hyori and comedian Yoo Jae Suk.
A Milestone For Jackson
Wang describes the collaborations as a milestone. Having admired Rain coming up as a teenager to collaborate with his idol a decade has been an honor for him.
"For us to have this incredible collaboration a decade later, having shared almost the same background, from JYP to partnering with Sublime (SAA) where we land coincidentally together, it's like we've gone full circle. He is now more than an artist to me, he is my big brother. I'm very happy and honored to produce and work with Rain."

Wang said to "Teen Vogue."