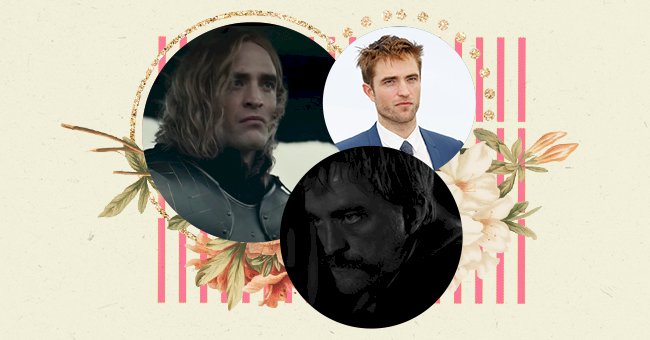 Ranking 10 Robert Pattinson Films From Best To Worst
Robert Pattinson's career can be described as a mix of weird, excellent fun. The actor first made a splash with mainstream hits through roles like the ill-fated Cedric Diggory in the "Harry Potter" Franchise and Edward Cullen in "Twilight's" cultural landmark.
Since then, the actor has stayed away from big-budget blockbusters instead of opting for indie vehicles starring in films with lesser-known filmmakers. This is perhaps why many were shocked when he was signed on to play Batman in the Matt Reeves take on the DC character.
However, Pattinson is an incredible actor who has cut his teeth in roles that do not typecast him, and he is sure to breathe new life into the caped crusader. As we wait for him and Zoe Kravitz to sizzle our screens as Batman and Catwoman, here are some of the top-ranked movies featuring Pattinson. Scroll below to see if you agree with the critics.
High Life
"High Life" comes in with a rating of 82%. We like to start with the good news. He stars as Monte, a former prisoner in the distant future where a crew of death-row inmates has their space program unravel at the edge of the galaxy. Monte is ultimately left on the ship with his young daughter at his side.
Pattinson's performance in the grueling role is laudable. The moments where he talks to himself or tries to hold his own in the face of murder, suicide, and plain evil are solid. More so, the scenes with his daughter are so moving you might want to reach for your tissues.
The Lost City of Z
Rating - 86%. The film is based on the true story of British explorer Percy Fawcett (Charlie Hunnam) and his journey into the deep of the Amazon. In this action drama, Pattinson plays military officer Henry Costin assisting Fawcett's quest to procure evidence of an undiscovered civilization.
The actor doesn't fear supporting roles, despite his billable name. Thus it was the perfect vehicle to show Pattinson's fantastic character work.
The Lighthouse
Rating - 90%. "The Lighthouse" is Pattinson's buzziest 2019 feature. It is an equal parts horror film and drama as it tells the story of two lighthouse keepers who are driven to madness as they man their lighthouse post on a remote island in the 1890s.
Pattinson stars alongside powerhouse William Dafoe, and his performance does not suffer. The actor completely threw himself into the role, nailing his Maine accent, growing a magnificent beard, and committing to the story's darkness.
Good Time
Rating - 92%. This is Pattison's most highly rated film, and with good reason. The crime thriller sees Pattinson play Constantine Nikas in a mad race through the seedy underbelly of New York City's criminal world in an effort to free his younger brother from jail.
Aside from being his best-ranked film, Pattinson's performance here is regarded as one of his best. It's as though he brings the charm, determination, and commitment of his acting portfolio to Nikas. Even as Nikas puts his life on the line, we see Pattinson play up some rare humor with skill.
The King
Rating - 71%. Pattison stars in this historical drama about the ascension of King Henry V as he inherits the throne. Pattinson plays the Dauphin of France, who challenges the King's claim to power.
The film might be a little slow, but when Pattinson shows up, he does so with power. The actor is dynamic, and every frame he is in, he owns until the very end.
Little Ashes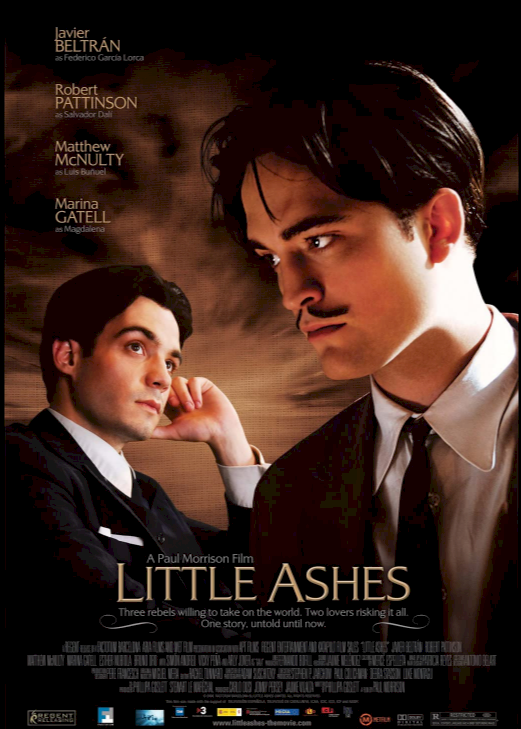 imdb.com
Rating - 24%. Okay, let's get into the polarizing territory. The period drama "Little Ashes" was not well received by critics. In it Pattinson plays, renowned artist Salvador Dali in love with poet Frederic García Lorca during the Pre-Spanish Civil War era.
Even Pattinson's performance was not enough to see the love story of these two revolutionary men to critical acclaim.
Queen of the Desert
Rating -18%. We aren't sure how this happened, seeing that the film had three powerhouse actors to its cast. "Queen of the Desert" is based on the true story of Gertrude Bell (Nicole Kidman) leaving her life in England behind to travels across the Middle East and, in the midst, forms a love affair with a British officer (James Franco) along the way. Pattison played the famous archaeologist T.E. Lawrence.
Bel Ami
Rating - 27%. "Bel Ami" is a lush drama about Georges Duroy (Pattinson), who rises through the ranks of Parisian society in the 1890s. Duroy goes from extreme poverty to settings to extravagant wealth as he sinks deeper into a world of lies and seduction. We suppose the critics were not convinced.
Twilight Saga: Breaking Dawn Part 1
Rating - 25%. Did you think we'd skip Twilight? Despite its blockbuster success, the critics were not thrilled. "Twilight Saga: Breaking Dawn Part 1" was the first part of a two-part adaptation of the "Breaking Dawn" novel. Here Pattinson's Edward Cullen and his new wife Bella Swan (Kristen Stewart) as she gets miraculously pregnant with a child who brings chaos.
Twilight
Rating - 49%. Now, to the movie that started it all. At least the rating is much better than other "Twilight" films. Pattison is unbelievable as the vampire heartthrob Edward Cullen. Bella Swan (Stewart) transfers to a new school in Forks, Washington, where she is instantly drawn to the mysterious student Edward Cullen. Even when she finds out he is a vampire, her love for him only grows.